The competition show that takes talented young adults and preps them for a guest-spot on the hit show Glee, will be featuring a transgender man and out lesbian in its new season.
Glee is a television show about chance. It says: Not only can you be proud of who you are in high school, but that if you just give the kids you don't understand—and even yourself, a good, strong chance, you must might just become the best version of you possible. After all, it isn't about who sings the loudest, it's about who believes in it.
Perhaps that's why Glee creator Ryan Murphy decided to open the show's pool of talent to every day teens and young adults across the nation, providing them the chance at a guest-starring role on Glee. His reality talent show, The Glee Project will begin its second season on Oxygen on June 5. Fourteen unique contestants will have their singing, dancing, acting and social skills put to the ultimate test.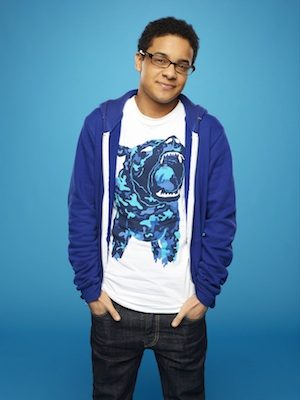 Best yet, the show's second season will introduce a couple of contenders that shine a great light on the LGBT community. Joining The Glee Project will be transgender contestant Tyler Ford, a student at Vanderbilt University who is part black, part white and Jewish. The 21-year-old who hails from Boca Raton, Fla. has been performing since he was 11. In his bio, he mentions Lady Gaga has his music inspiration.
Then there's Dani Shay, out lesbian, and like Ford, a resident of Florida. She recently gained some serious notoriety across the YouTube channels for being a "Justin Bieber lookalike." (And she really does!) The spotlight is nothing new for this 23-year-old, who made it to the Top 48 on last season's America's Got Talent. In her Oxygen interview for The Glee Project, Shay says she would love to play an androgynous character who shows up at McKinley High and stirs up everything.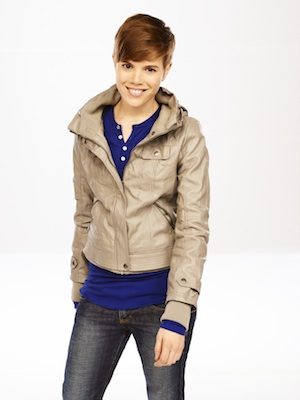 Shay recently took to her Twitter to announce her involvement in the Be More Heroic School Tour.
"Want me to come to YOUR school to sing, laugh, AND talk about bullying? Help us reach our goal here," she wrote. It is an especially important PSA that provides kids in school with the chance to better understand, eliminate and handle bullying.