In celebration of the YES vote, New Zealand is the perfect destination!
"Here in beautiful Marlborough and gorgeous Nelson Tasman, we're so thrilled that you've finally got marriage equality that we're offering one lucky couple the chance to win the honeymoon of their dreams."
Destination Marlborough – A Romantic Escape
The perfect place, for the perfect moment. Whether it's the breath-taking vistas in every direction, the sunny days, the star-filled nights, the mystique of the Marlborough Sounds or the European-flavoured vineyards, Marlborough has romance written all over it. Come here for a special getaway; a romantic moment, a luxury honeymoon, get married in paradise, or simply have some private time together. It's sure to be a trip of a lifetime.
Situated at the top of New Zealand's South Island, Marlborough is about world famous Sauvignon Blanc from New Zealand's largest winegrowing region, and the soils and enviable climate that create it. It's about fresh seafood sought by the world's finest chefs. It's about diverse landscapes, from valleys of vines to sheltered waterways of the Marlborough Sounds.
Join a guided tour or hire a bike, and choose from more than 30 cellar doors, tasting award winning wines along the way. Indulge in a leisurely lunch at a vineyard restaurant, and pair the wine with local produce to create the ultimate match made in Marlborough.
Marlborough Vineyard | Supplied
Only 20 minutes from vineyards lies the Marlborough Sounds, where 1500km of winding coastline is home to secluded bays, historic sites, marine reserves and precious island sanctuaries, which foster kiwi and other native species. Cruise or kayak your way through the Sounds, home to dolphins, whales, seals and seabirds.
Marlborough pelorus river | supplied
Walk or cycle over bush clad ridgelines of the 70km Queen Charlotte Track starting at Ship Cove, Captain Cook's favourite NZ landing site. Don't miss a visit to the internationally acclaimed Omaka Aviation Heritage Centre, with its theatrical displays of WWI and WWII aircraft and memorabilia.
Marlborough is one of New Zealand's sunniest places, so why not choose to stay for a weekend or a week, summer through winter, in a vineyard villa or a hideaway on the water's edge, and discover why Marlborough is Brilliant Every Day.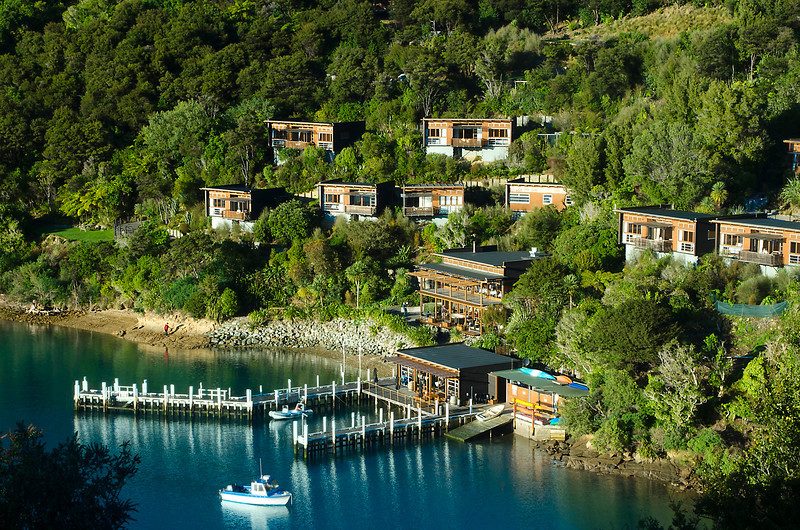 Marlborough bay of many coves | supplied
Nelson/Tasman – Extraordinary in Every Way
Experiencing the extraordinary is easy in Nelson Tasman. It is a place of surprising diversity, vibrant arts and artisans, with easy access to stunning natural landscapes. A place where the best of New Zealand is distilled into a single destination.
The Nelson Tasman region has an enviable Mediterranean and sunny climate, consistently enjoying some of the highest sunshine hours in New Zealand, allowing visitors to explore and enjoy all year round. It's the crisp, clear days of autumn that locals love, where the sea's still warm enough for a dip yet there's snow on the mountains.
Nelson Tasman is blessed with three national parks within its boundaries. The popular Abel Tasman National Park entices visitors with its clear sheltered coastline, crystal clear turquoise waters and Tonga Island Marine Reserve and the Abel Tasman Coast Track – one of New Zealand's "9 Great Walks"
Nelson Tasman Abel Tasman National Park | Supplied
Wine and craft beer enthusiasts will find the cellar doors of passionate winemakers and brewers open and foodies will discover fabulous produce and seafood as they dine among the vines, along the waterfront, in the heart of Nelson City, or you discover secret country cafés or the quaint seaside village of Mapua.
The Nelson Tasman region is steeped in Maori history and a pivotal place for European occupation in New Zealand. The region is the undisputed creative arts centre of New Zealand. The home of New Zealand's three oldest cultural centres – Nelson School of Music, Theatre Royal and the Suter Gallery – this is where the World of WearableArt (WOW) event was born and the internationally acclaimed Hoglund Art Glass studio has been in operation for thirty years.
There's no place like Nelson Tasman, where even on the most ordinary day, we're surrounded by the extraordinary.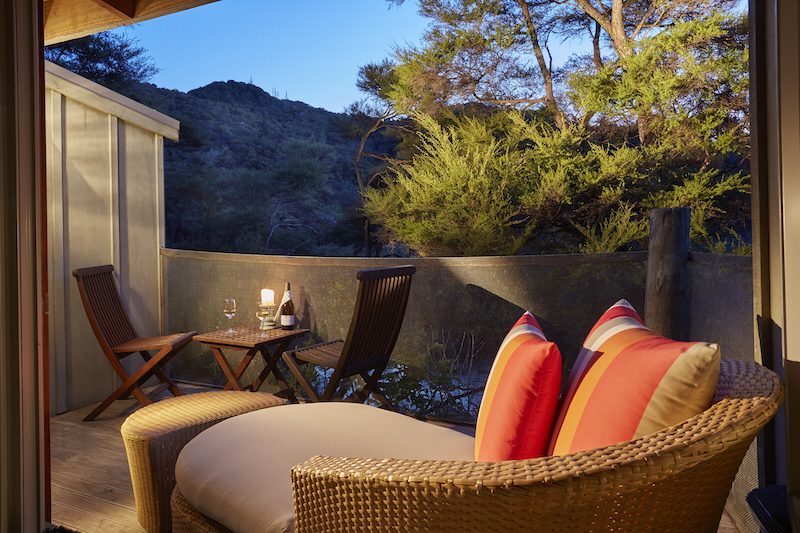 Nelson tasman awaroa lodge superior suite | supplied