Hooray! Your friend just came out
With Christmas on the horizon, this is the perfect opportunity to buy your newly out pal a gift that celebrates their newly discovered queerness!
Check out our list of lez/bi essentials to give you some inspiration 🎁🎁🎁
Ho-ho-homo jumper, Etsy, £18.49
Judy Garland sang "make the Yuletide gay" and we're taking her literally. This festive jumper is funny, joyous, and unabashedly queer – perfect for your friend's first out-and-proud Christmas.
Hayley Kiyoko poster, Redbubble, approx. £10
Okay so it might not be Hayley Kiyoko she's into (although who isn't?) but a poster of her favourite lez/bi icon is bound to go down well. Redbubble.com have hundreds to choose from, and you could even buy a frame to put it in if you want to make the gift extra.
Dungarees, Lucy & Yak, £36-£58
Nothing says Big Dyke Energy like a pair of dungarees, and these super comfy all-in-ones do not disappoint. The best part about Lucy & Yak is that its products are ethically and sustainably made, so they not only look good, but you can feel good about buying them.
🌈 Get your mits on their limited-edition rainbow striped dungarees if you want to make the gift even gayer!
The Price Of Salt, Waterstones, £6.95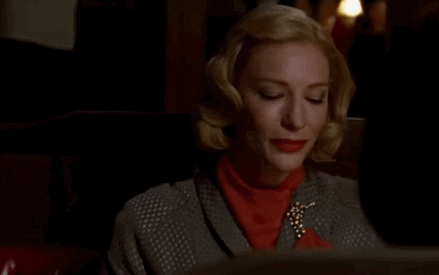 If your friend is a bit of a bookworm, why not encourage her to start reading some lez/bi fiction? The Price Of Salt, the inspiration for the film Carol, is a great start. And, once she's read it, you'll just have to re-watch the film together. I mean, it'd be rude not to.
Rainbows are the universal symbol of queerness, so why not give your friend a little slice of rainbow she can wear to celebrate her identity? These socks are a trendy, glittery addition to any outfit and, for just a fiver, this gift won't break the bank either.
The L Word Box Set, Zavvi, £19.99
Whatever you may think about The L Word, it's a lez/bi classic, and therefore essential viewing for any newly out queer womxn. How will they understand important phrases like, "She's such a Shane" if you don't?!
Happy gay gifting DIVAs! 🎁🎁🎁
Only reading DIVA online? You're missing out. For more news, reviews and commentary, check out the latest issue. It's pretty badass, if we do say so ourselves.
divadigital.co.uk // divadirect.co.uk // divasub.co.uk