Continuing our series on lesbian visibility on Australian TV, we talk to Nicole da Silva, the woman behind Wentworth's much-loved Franky Doyle.
There's much happening for actress Nicole da Silva just now, but she generously shared her time for a lengthy phone chat just recently.
But before we look at her iconic role as Wentworth's Number 1 lesbian, bad-girl-turned-good Franky Doyle, let's see what else she's been involved with over the past months.
"Well, there's the new series for Channel 9, Doctor Doctor, which sits right in the sweet spot between comedy and drama, coined a dramedy, and that's been a lot of fun," enthuses da Silva.
"My character in this show is so, so different from Franky in every way. I've often played the rough, tough around the edges characters, so it's been lovely to be in something that requires another side of me."
Da Silva hasn't been known for her comedy acting in the past, having been involved mostly in harder, more gritty dramas over her career so far.
"I've always wanted to stretch myself into comedy, and it's certainly something that I naturally gravitated towards when I was doing a lot of theatre. So I was shooting Season 4 of Wentworth, and the opportunity came up to audition, so of course I jumped at the chance, and I was lucky enough to get it," she shares with excitement.
Da Silva has also been incredibly busy in these past weeks raising money for UN Women Australia. Her passion is evident when she talks about her role as their first ever National Champion:
"Gender equality has always been something that's been at the forefront of my view of the world. I've always noted it, been an advocate for it. When I started Wentworth I felt it was time for me to make a bigger social contribution, and I knew I wanted to do that in the realm of gender equality. So I contacted UN Women and asked what I could contribute and they came back with a proposal for me to become their first National Champion, so I jumped at it. It went hand in hand with everything I believe in, and everything I want to pursue and contribute, so it was an easy in."
She pauses briefly, before adding, "It's about opening up conversations. That's where the change starts, that's where it's at for the future generations who are going to lead us, as women, into something more positive."
Da Silva has just concluded a campaign associated with UN Women Australia called 'Donate Your Birthday'. The idea behind this is that instead of purchasing birthday gifts, people donate to the charity, and anyone can become involved. An initial goal of $5000 was revised after that total was reached in the first few days, and da Silva ended up smashing it with over $23,500 raised.
A humbled da Silva posted a video on social media saying, "Thank you so much for making my birthday dreams come true. All your donations go towards UN Women National Committee Australia to help empower girls and women around the world to live a life free from violence.
Da Silva is a celebrity who is actively working towards making the world a better place, someone who is genuine in their actions and positive in moving forwards so that people – particularly women – can live in safety and empowerment.
"I think that as a public figure," she says, "people put their trust in you and there is a level of integrity that's associated with you, so I want to ensure that I'm honouring that." I think it's safe to say she is doing just that.
And then, of course, there's Franky. There's little doubt that until just recently, Franky Doyle would have been just about the first character that popped into our heads if we were asked to consider 'lesbians on Australian TV' – certainly for fans of Wentworth. With the proliferation of characters that we are now seeing, however, she may not be the first one, but she is arguably still a fan favourite.  What is it about Franky that has touched people all over the world?
"That's an interesting one. I mean at the beginning she was so tough and closed off, she didn't let anybody see the real her,"da Silva responds thoughtfully. "But in playing a character as tough as Franky, it was always of interest to me to imbue her with real vulnerability, to make sure audiences could see the reasons as to why she had that armour up."
Franky as a character has had incredible growth over the first four seasons of Wentworth – from the angry young inmate in Season 1, to a hard-working paralegal on the outside in Season 4, and da Silva has enjoyed the ride she's had with the character.
"It's a real privilege as an actor to stick with a character for so many seasons and to have them genuinely develop and grow, and I think that's a testament to our writers who set Franky up so beautifully and allowed me to explore her vulnerability, and then to have her grow into the woman she is now. It's been a real joy for me, I feel lucky to say the least."
Fans from all over the world have embraced Franky ever since the beginning, and this has often left da Silva feeling a little overwhelmed. "There's so much love and support, and I think her story opened up a lot of things for a lot of people out there. People contact me via social media, or they write to me to tell me what Franky has meant to them, and it really is amazing. I'm also really thankful for it, because as an actor you dream that you can touch people and affect that change in them, or that realisation in someone, so to know that's happening – and Franky and her story are landing like that – is very special, and I hold it very dear."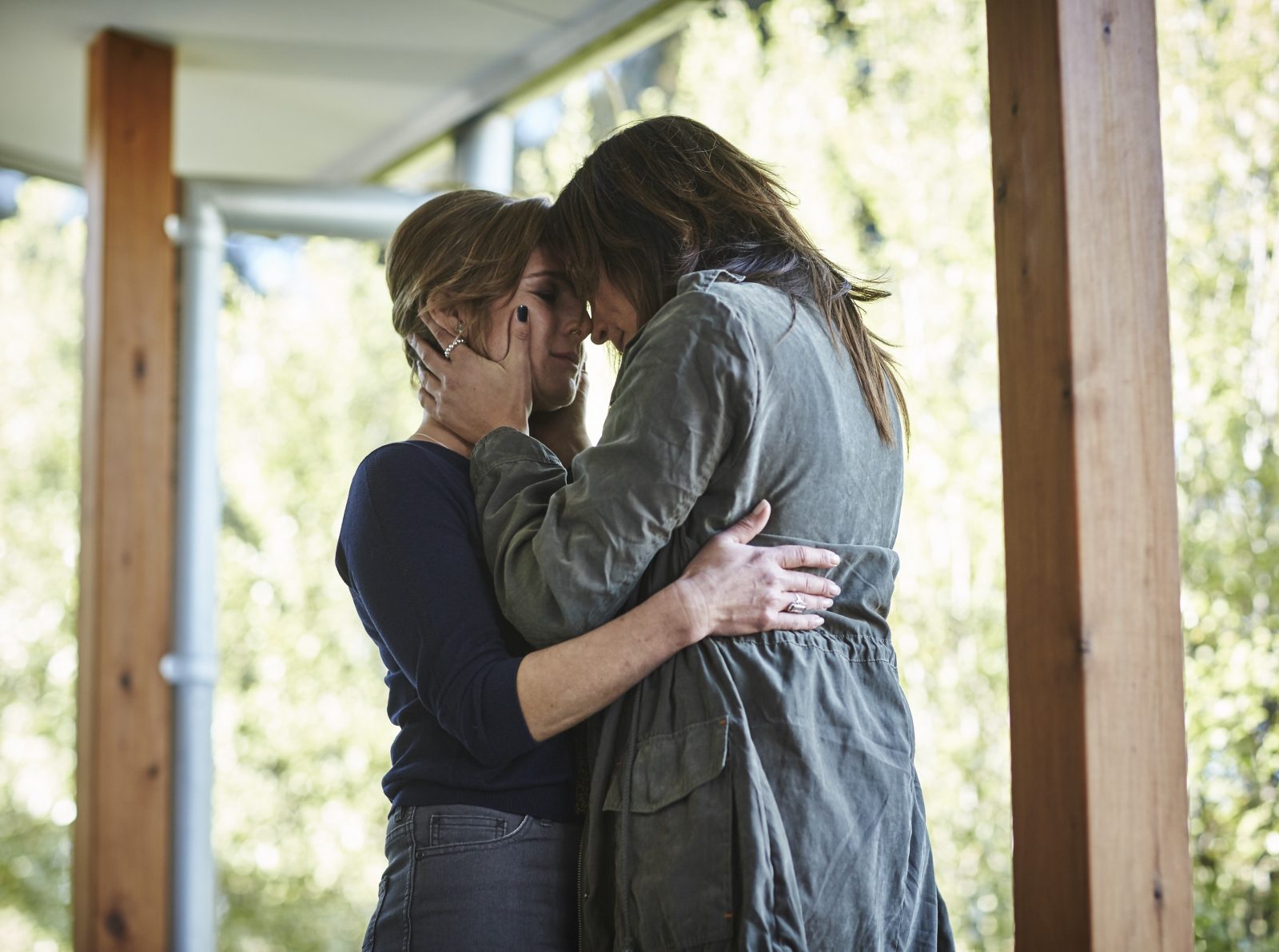 It's in Season 3 that Franky finds love in the form of prison psychologist, Bridget Westfall, after her first love in the show, Season 1 Governor Erica Davidson departs Wentworth Correctional Centre, leaving Franky nursing a bruised and battered heart.
But with Bridget, the 'hot girl in the hot car' is waiting to drive her off into the sunset, and as an audience we experience a quite unexpected queer 'happily-ever-after' for the woman whose journey we have followed from the beginning.
"It was such a positive conclusion to that arc of redemption for Franky," muses da Silva, "and it was such a great thing that it happened in the framework of a lesbian relationship.
After the darkness that Franky has come through, as a creative team we were excited to give her that hope and that light at the end of the tunnel, and make sure there was a positive outcome for her.
The fact that this has fed into the broadening representation of lesbian relationships to include this positive outcome, and the audience had such a great reaction, was fantastic."
There has been some social media backlash from a small group of devoted fans of Wentworth, used to seeing da Silva as Franky, over her playing a straight character in Doctor Doctor. Others have defended her arguing that as an actor, da Silva will play roles that may embrace all areas across the gender and sexuality spectrum. Da Silva's views on the topic of gender and sexuality are clear. "I love that line, 'Fuck the labels'.
I love that Bridget said that. I thought it was a great moment and I'm so glad that Wentworth went there. I think it's really important to hear that on Australian television, and I believe it's really representative of where we're at as a global society right now.
I think with these ideas surrounding gender fluidity and sexual orientation, it's less about narrowing things down and more about opening things up."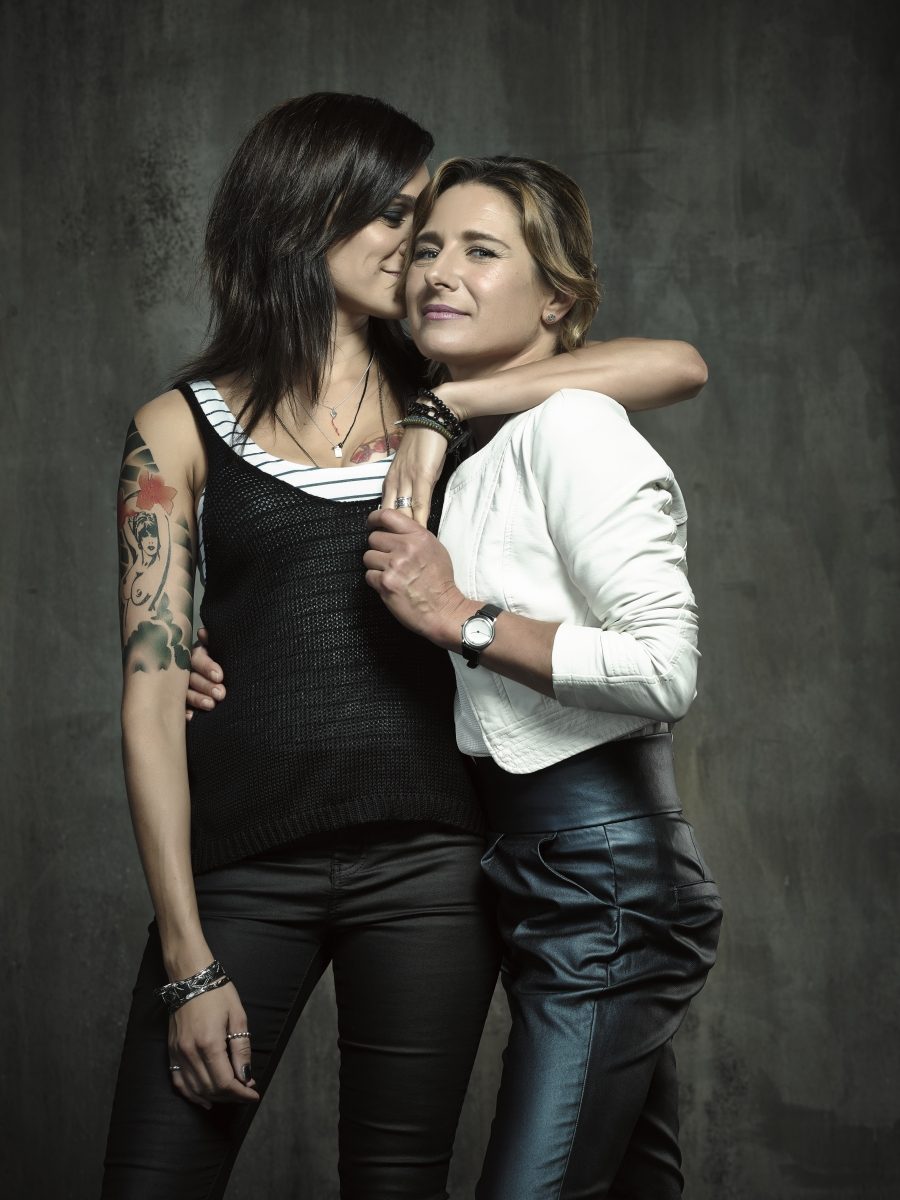 Da Silva loves the interaction with her fans and is an active and visible presence on social media. "I just feel so grateful for the support I receive that I think it's important to engage to show my appreciation. Wentworth is the first show that I've been involved with where social media has been so prevalent in the process.
You can choose to engage or not, but this is the world we live in now, and social media has knocked down some of the walls between performer and audience." Da Silva then adds an interesting comment: "Getting that immediate feedback is almost like being in the theatre."
Franky's absence for much of Season 4 caused great angst among fans, many desperate for her return. Da Silva was sworn to secrecy about how many episodes she appeared in. "As an actor I absolutely couldn't talk about it, I had to keep it all on the down-low," she laughs.
"I couldn't spoil the show for viewers, so it was a bit of a balance and a juggle dealing with those enquiries."
And the question we're all wondering – will Franky be back for Wentworth Season 5? "Ah, spoiler! I would get a stern call if I were to confirm or deny that," she laughs. "But I appreciate your tenacity in asking!"
Given that the native Sydney-sider has been spotted flying into Melbourne where Wentworth is filmed, perhaps it is more than just wild hope that we will again see Nicole da Silva gracing our screens as the hot lesbian firebrand, Franky Doyle, in 2017.
---
Support your LGBTQI Media