The WNBA started a pride initiative campaign marketed directly to the LGBT community.
It was a bold move and also a very smart one, as the WNBA's most supportive audience is largely made up of LGBT fans. Throughout the campaign, players attended pride parades and events, appeared in advertising spots for the lesbian media, and participated in advocacy work for LGBT rights. And even though it may have taken a few years, the WNBA is embracing star players like Brittney Griner who are out, proud, and not afraid to be who they are.
Here are five more:
Seimone Augustus
Augustus is a five-time WNBA All-Star and former league MVP. She is one of the most recognizable WNBA faces, having won two championships with the Minnesota Lynx. In 2012, Augustus spoke out against a gay marriage ban in Minnesota and appeared in an ESPN Outside the Lines report with her then fiancé, LaTaya Varner. As of July 2013, gay marriage is now legal in Minnesota.
Seimone Augustus
Janel McCarville
​McCarville played for the now defunct Charlotte Sting and the New York Liberty before being traded to the Minnesota Lynx. She won a WNBA championship with the Lynx in 2013. McCarville appeared in Curve Magazine in 2011 and spoke openly about her sexuality, admitting she's been honest about it her entire career and never felt the need to hide it from anyone.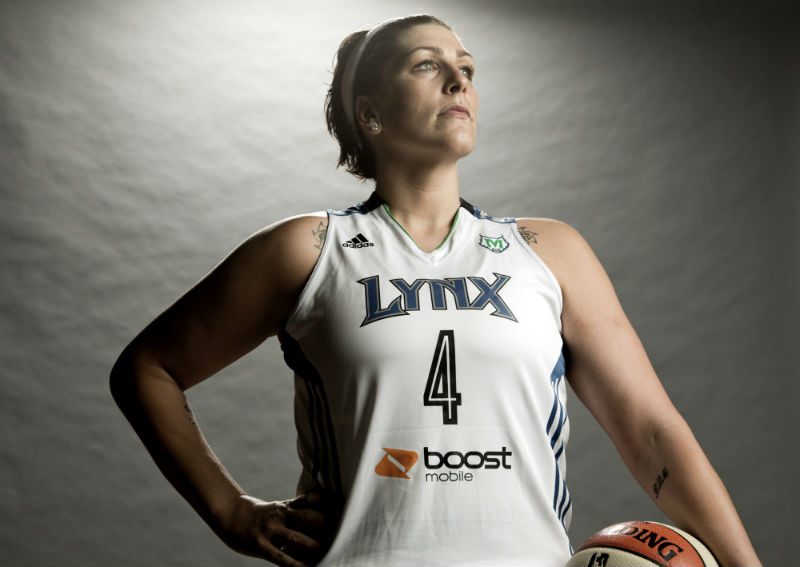 Cappie Pondexter
​Pondexter has always been known as a spunky WNBA player with incredible talent and penchant for fashion. She's been an All-Star multiple times over and won a championship with the Phoenix Mercury in 2009. Pondexter now plays for the New York Liberty and has recently started her own style management company, 4 Style Management. Though she prefers the shadows instead of the spotlight, Pondexter isn't afraid to speak her mind or stand up for what she believes in.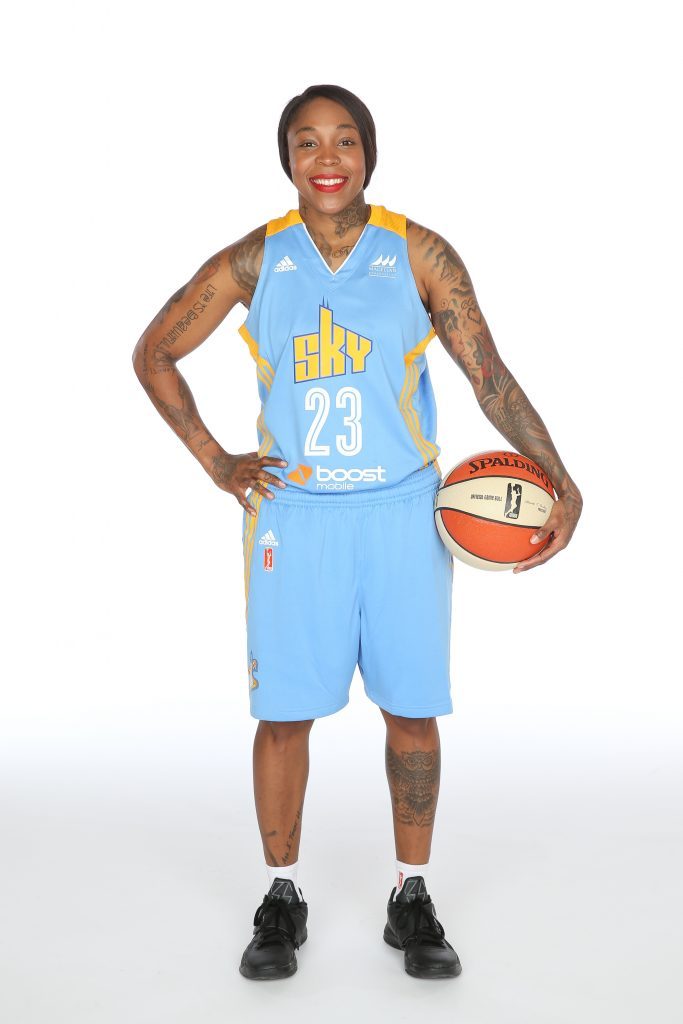 Angel McCoughtry
McCoughtry is one of the most dominating scorers in the WNBA. She made an immediate impact with the Atlanta Dream in her first season in 2009, winning Rookie of the Year. McCoughtry has also been voted to the All WNBA Defensive Team every year since she entered the league. She's a visible presence in Atlanta, hosting and supporting pride events and activities throughout the summer months.
Glory Johnson
You might recognize Glory Johnson as Brittney Griner's fiancé, but Johnson is a WNBA force in her own right. After playing for the legendary Pat Summit at the University of Tennessee, she was drafted by the Tulsa Shock in 2012. She was selected to her first All-Star game this past summer. But that wasn't the only highlight in her young career thus far. Johnson also became engaged to what most fans consider the WNBA's most popular player, making her and Griner the first out couple in league history. Do you think they'll get married on a basketball court?