Eleanor Ryan
Clare Booth Luce's classic comedy The Women allows 21st century audiences to gain insight into the social structure and behaviours of women living in the 1930s.
We have the chance to look at these women's public and private lives and see the power and repercussions of the decisions they made.
Booth Luce's play was remarkable for its all-female cast and 'insider's look' at a world unknown to those outside its privileged walls. She crafted a series of memorable characters, both flawed and funny, in an environment filled with eavesdropping and backstabbing – resulting in a sympathetic study of human nature at its best and worst.
In the up-coming production Eleanor Ryan, plays the mistress Crystal Allen, who loves the feisty and ambitious nature of her character. "She knows what she wants and will do whatever she has to in order to get it. She may be a bitch but she is a realist."
It only seems fitting that Ryan's favourite line from the play is "Where would any of us get if we played fair?"
However, she did initially find it challenging to adapt to the role. "The biggest challenge for me is playing a mistress when I am a serial monogamist in real life.

But you get over your differences and see things from your character's point of view."
Indeed, it's important to find a way to drop your personal beliefs and let the character flow through you – but how? When preparing for a role, Ryan derives knowledge from the text and then the play, using a variety of techniques to find ways the character will live through her.
"It's different for every role. [I need to] find their voice, the way they laugh, the way they move and breathe… and then let them live."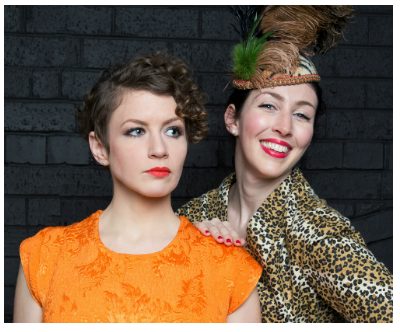 This can prove to be a very challenging process, as seen when Ryan played the role of Lula from Amiri Baraka's play Dutchman, where Lula taunts and murders an African-American man on a train then pushes his body out the doors.
However, acting can be an incredible way to explore and question the different facets of yourself, Ryan says.
"Every character you play will teach you something and allow certain parts of you to come out and play that may not usually get the opportunity to surface in day to day life. It is a tough slog but so fulfilling and empowering." To the aspiring LGBTIQ actors and actresses, Ryan's advice is, "If you get the call to it, go for it with all that you've got."
When it comes to The Women, Ryan ends with, "I hope that audiences leave entertained, enlightened and thankful that Clare Boothe Luce wrote this wonderful play about women, for women, giving female actors the entire stage to play out her story."