You and your girl will be owning the night in these
If you've got a girl like mine, the mere joking suggestion of matching everyday outfits is enough to warrant an icy glare. Thankfully, Halloween is the one day of the year when it's not "social suicide" to co-ordinate your getups, so here are a few suggestions to make the most of this wonderful annual occasion.
1. Betty and Wilma
The Flinstones
What Fred and Barney don't know while they're off being reckless won't hurt them. These two are the ultimate prehistoric suburban love story
2. Grace & Frankie
Grace and Frankie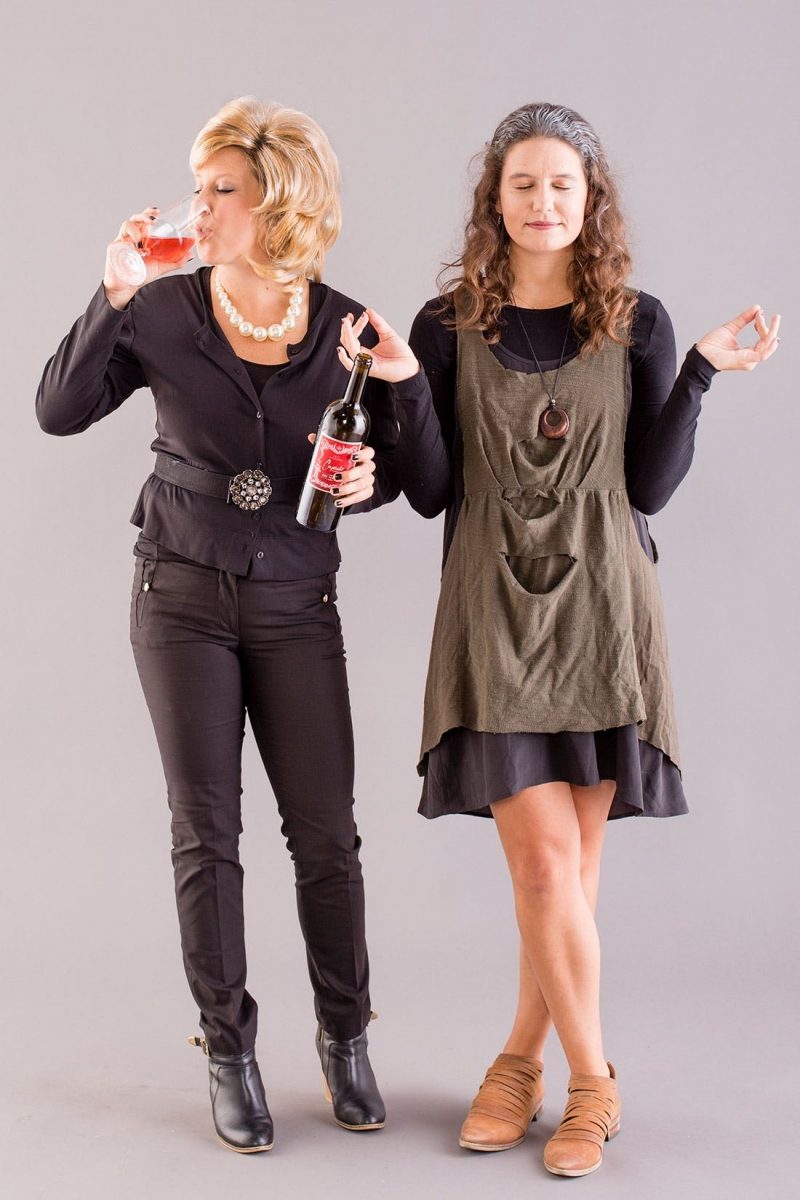 Need I say more? Pair Grace with a vodka watermelon and Frankie with a concoction of herbs and booze, and farewell October with a hallucinatory bonfire on the beach.
3. Kim & Shego
Kim Possible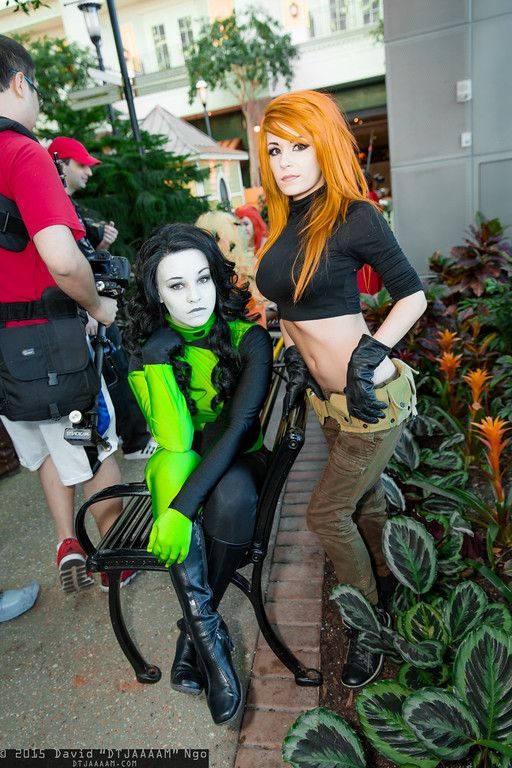 The ultimate childhood would-be couple, Kim and Shego have romantic tension steaming from their ears. Getting into character is a must, with some sexually charged quarrels to liven up the night.
4. Alex & Piper
Orange is the New Black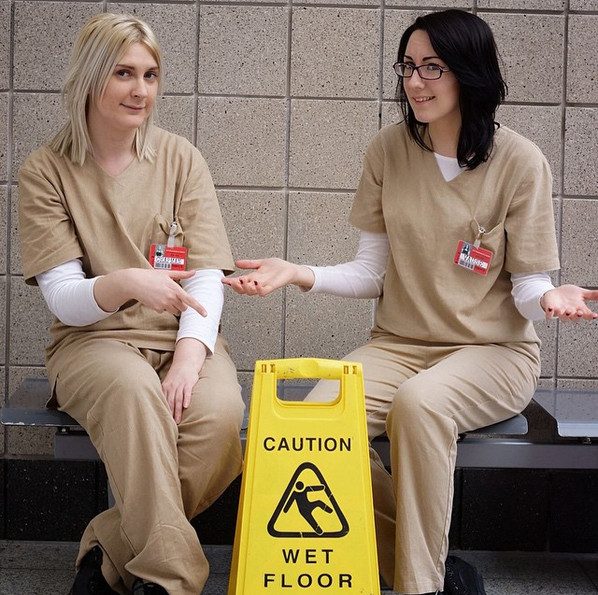 These prison gal pals will ensure no one will mistake you for hetero. All that's left to do is flip the coin to decide who gets to be Alex (bearing in mind the other gets to kiss Alex)
5. Laura & Carmilla
Carmilla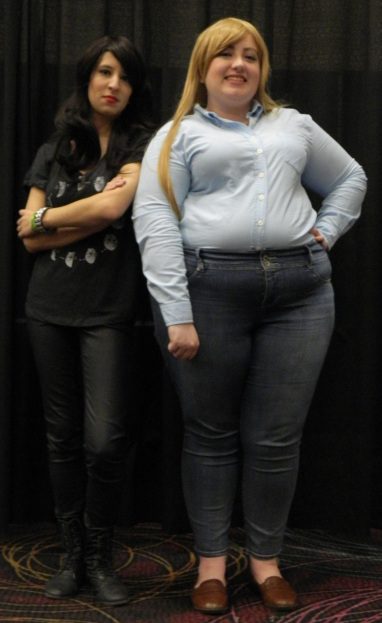 What's Halloween without a vampire, and what's better than one with a girlfriend?
6. Janice & Damien
Mean Girls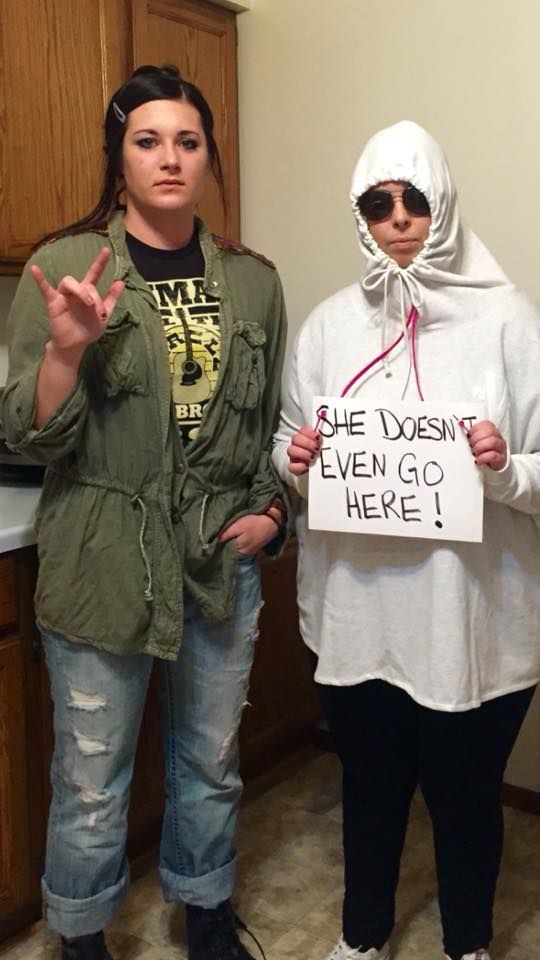 The ultimate queer duo, bi/pan Janice and too-gay-to-function Damien are an easy choice for lovers of the classic film. If there's a third member of your costume crew, Kady's Halloween ensemble makes for a great addition, alongside J & D's huge bowl of popcorn.
7. Princess Bubblegum & Marceline
Adventure Time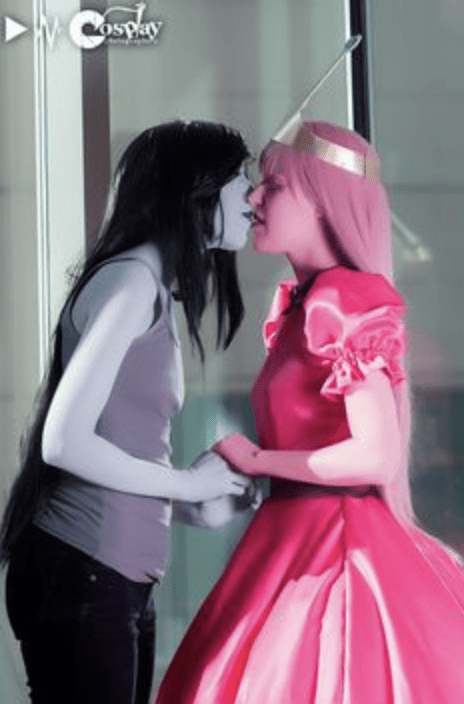 If you're not opposed to a modest bit of body paint, these two princesses are the way to go.
8. Jessie & James
Pokemon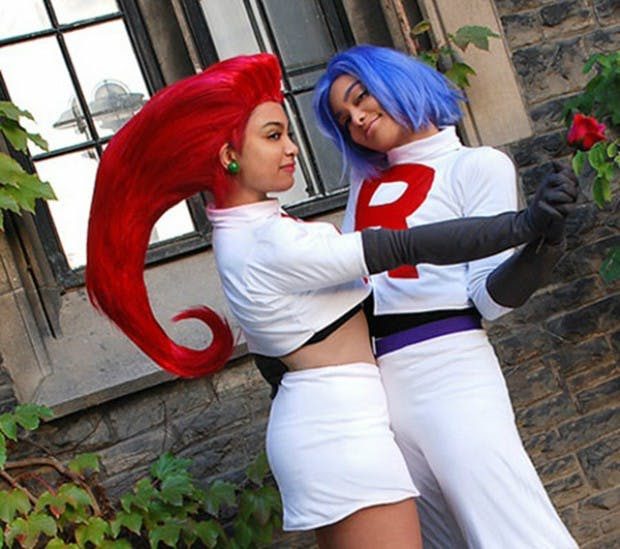 Fluro hair? Constantly facing intrusions from straights? Jessie and James are most definitely queer.
9. Mario & Luigi
Super Mario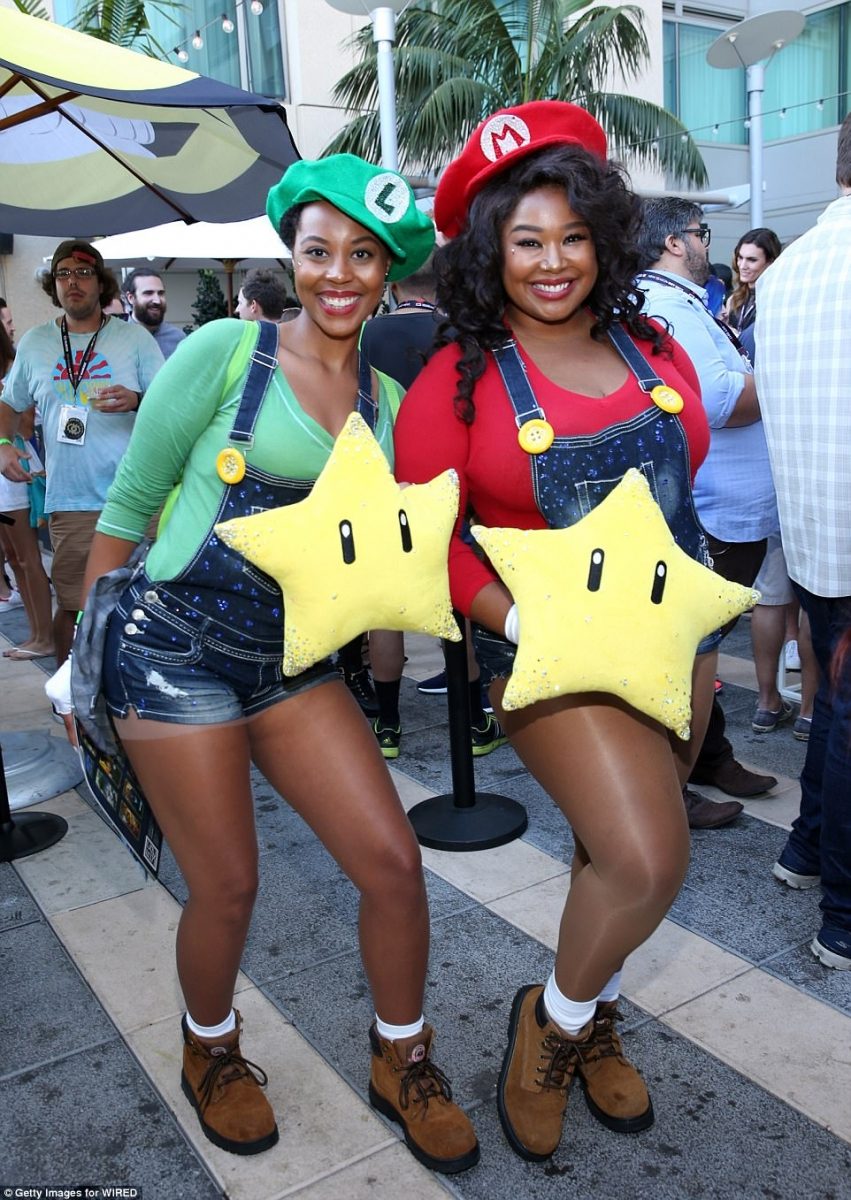 Genderbend these brothers!
10. Daisy & Peach
Super Mario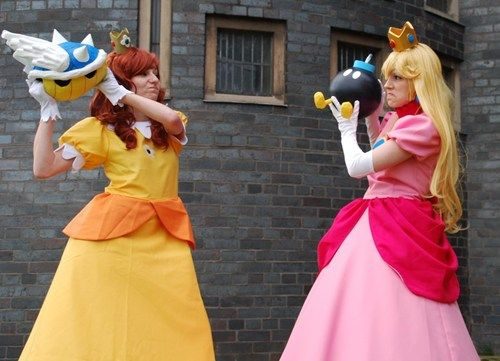 Kick those brothers to the curb and go as the Daisy and Peach. I'm sure Bowser would respect their space if he knew Peach would never be attracted to him.
11. Daria & Jane
Daria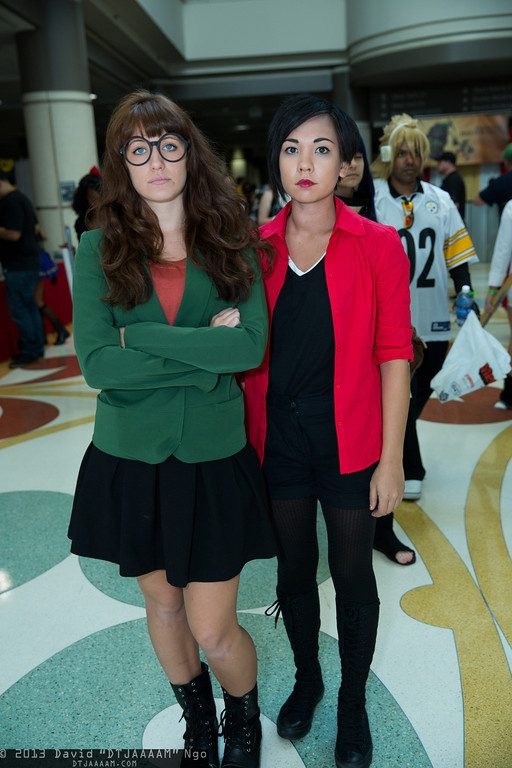 What better opportunity to pull out your Doc Martins and deliver A grade sarcasm.
12. Xena and Gabby
Xena Warrior Princess
The quintessential lesbian couple of the 90's. What more can I say?
13. Harley & Poison Ivy
Batman
This canon couple are an obvious choice for superhero fans! Plus, their outfits are super cute.
14. Queen of Hearts & The White Queen
Alice in Wonderland
Arch rivals on the chessboard, the Queen of Hearts and the White Queen make a regal pair.
15. CatDog
CatDog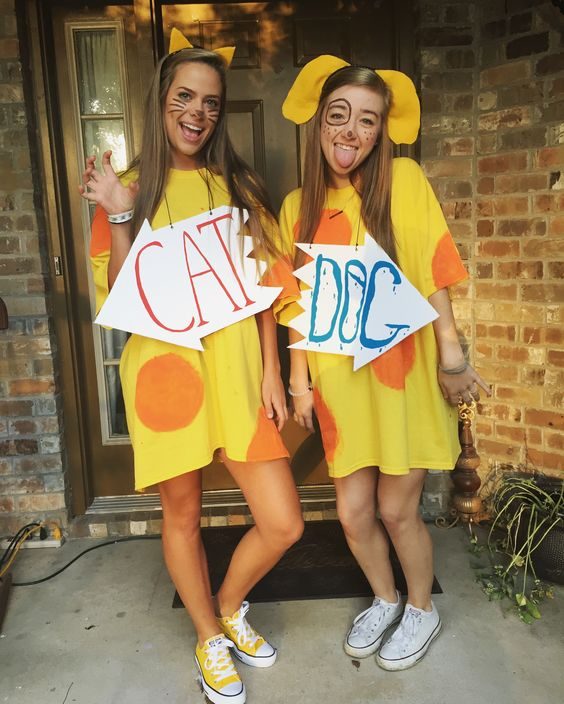 For a nostalgic throwback, go as this anatomically questionable pair. For bonus points, tie yourselves together.
16. Velma & Daphne
Scooby Do
Classic, stylish, and the ultimate femme/ futch combo.
17. Angel & Devil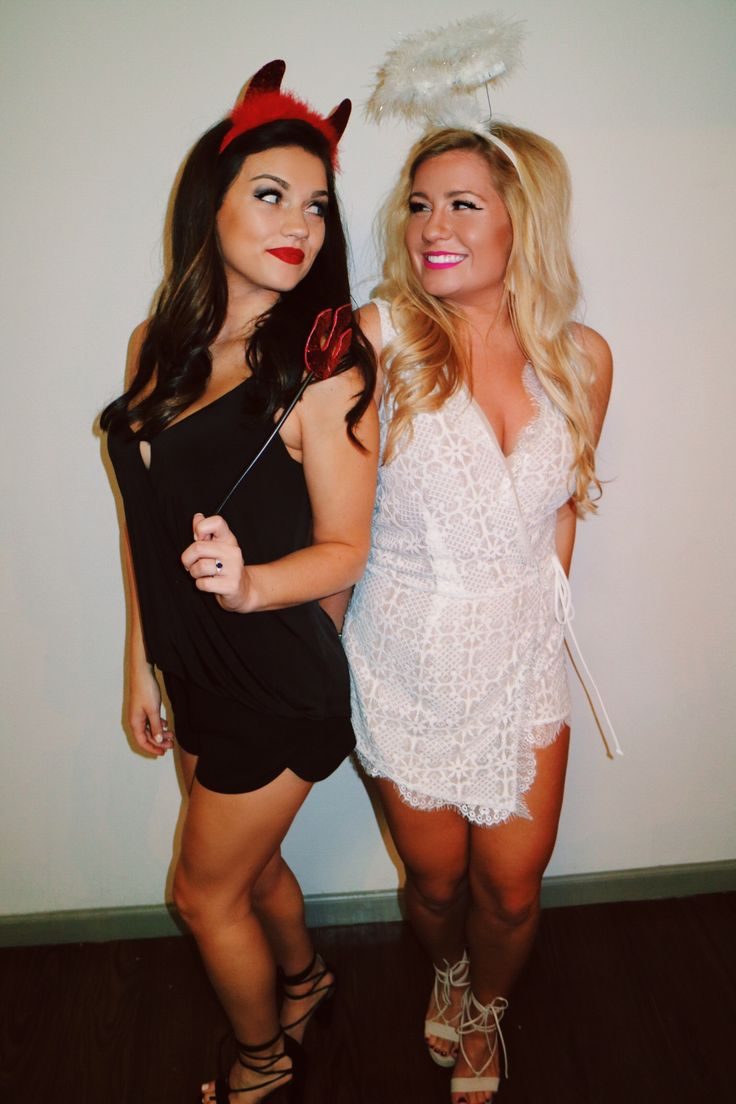 If you're in need of an easy, last minute costume, this pairing is a total classic (and may or may not reflect the dynamic of your relationship)
18. Hayley Kiyoko & Headphones Girl
Gravel to Tempo
There is undeniable chemistry between these two from the Gravel to Tempo music video, but might need to be saved for a queer-dominated party, or else you'll be explaining it all night
19. Ellen & Portia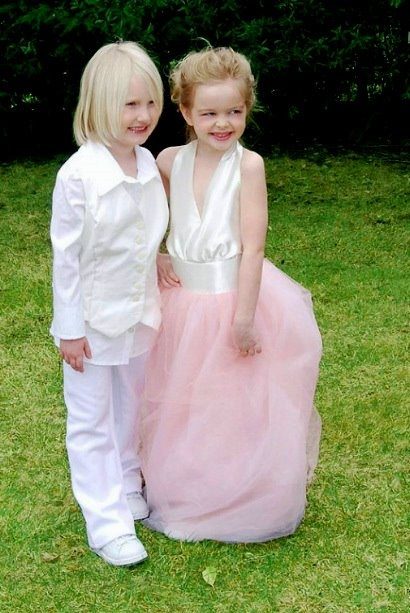 Lesbian royalty. Spend the night hiding from each other in cupboards and scaring other party goers.
20. Halsey & Her Ghost Girl
Ghost
Bright bob wigs & lingerie- if that's your thing then you can't look past these two from Halsey's Ghost music video.