Curve Archive and Outreach Manager Julia Rosenzweig looks back at the magazine's history of using photo submissions to raise lesbian visibility and to showcase the diversity of our lives.
"As the publisher of Curve/Deneuve magazine, the lesbian photo contest holds deep personal significance for me. It marked a defining moment in our history, inviting collective representation and amplifying the voices of the lesbian community. I was profoundly moved by the thousands of submissions that captured the beauty, diversity, struggles, and triumphs of lesbian life."
Franco Stevens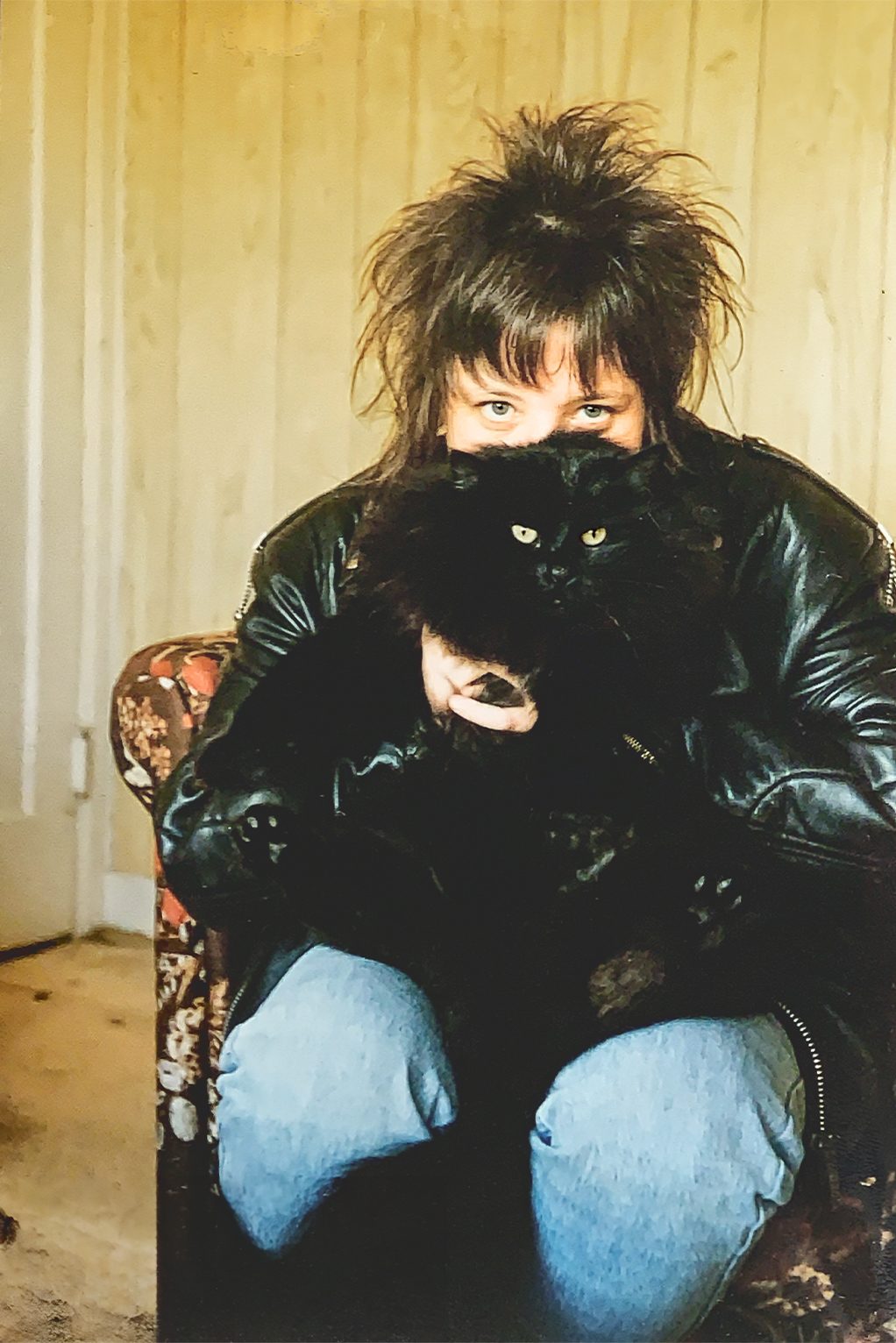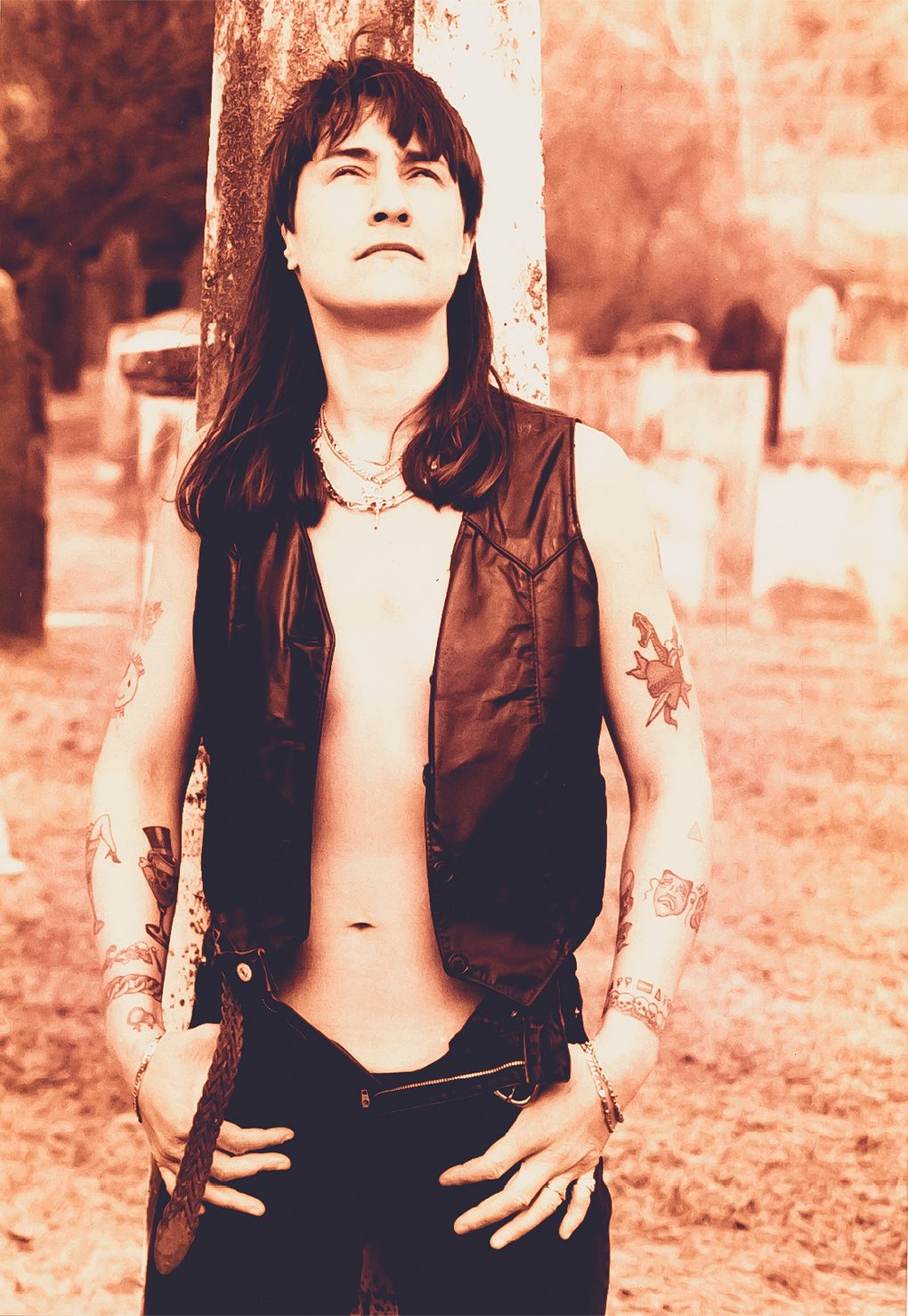 Curve magazine held annual lesbian life photography contests for a whopping eleven years, engaging with the community, awarding extravagant prizes, and, most importantly, showcasing lesbians and the diversity of their lives. 
Between 1995 and 2006, thousands of photographs would inundate the Curve magazine office after annual calls went out. The pictures would range from grungy queer kids in San Francisco to lesbian elders in a tender, loving embrace to sweet portraits of lesbian's best friends: their pets. To choose winners from this impressive array of entries, Curve split submissions into common lesbian categories: women in sports; friends, family and partners; anything goes; pets and their moms; and travel, adventure and the great outdoors.
Besides the photos themselves, the most unique, powerful parts of these submissions were the descriptions that folks sent in. Contestants submitted the usual information (name, address, etc.), as well as a few lines of description. People interpreted this prompt in wildly different ways; some wrote how they felt when the photo was being taken, some described the physical scene in great detail, and some wrote cheeky little jokes! Some of my favorite unpublished entries accompany this article and are courtesy of the Curve magazine collection at the June L. Mazer archive.
Deliberations to decide the winners were understandably very difficult. How does one choose the "best" lesbian life photo when there are so many ways to be a lesbian? Does the quality matter if the picture is compelling? Is a photo of a perfect dog snout somehow more worthy of recognition than one of a couple smiling in their overalls? The copy introducing the third contest's winners in Curve's January 1998 issue describes the decision-making process the most clearly: "Ultimately, we chose those which reflected the diversity of lesbian life and showed real creative inspiration on the part of the artist. Our hope is that you'll find an echo of yourself in many of the winning photographs." How that reads to me is that, in the end, the winners were chosen as part of a larger mission to build a visual collection furthering representational belonging. That is, a collection wherein folks can see themselves, their varied sexualities and gender expressions, and feel they belong.
The Curve Archive proudly follows this legacy of lesbian representation, self-expression, and creativity. Which is why we held an open call for digital submissions for our very own This Is What A Lesbian Looks Like photography contest!
We invited community members to submit photos expressing who they are and how they self-identify, letting folks title their photos by filling in the blank in the phrase "This Is What A ____ Looks Like." We hoped this would let people know that — in addition to lesbians — queer women, trans, non-binary folks, and others should feel encouraged to participate and are welcome in our Curve community. As you can imagine, we got descriptions and titles in the same vein as the ones mentioned from 1995, varying from "This is what a mermaid looks like" to "This is what a Trans Femme Lesbian Feminist looks like" to "This is what a Pansexual, Polyamorous, Badass Queen looks like."
Rooted in The Curve Foundation's June Pride themes of Curve, Creativity, and Connection, the winners were chosen based on creativity, self-expression, and vibrancy. I never felt closer to my Curve predecessors as when I attempted to narrow the 80 fabulous submissions up for deliberation down to 15 (I did not succeed and ended up with 21). I then brought the top photos to the Curve Foundation team, where we decided on the three winners.
The biggest difference between the Curve photo contests from 1995 to 2006 is that now all submissions will be showcased, not just the winners! We launched a digital exhibit just for these unique photos so that everyone gets a chance to have their art and self-expression seen.
Check out what our community looks like and how they identify at the Curve Archive's Digital Exhibits page.