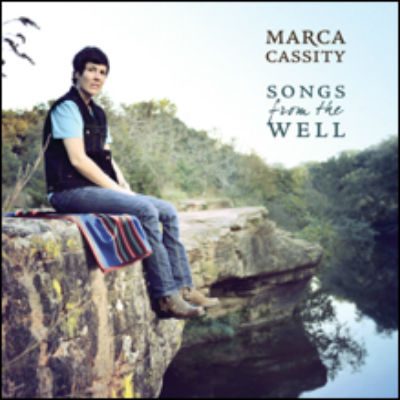 Steeped in heritage Marca Cassity brings us "Song From The Well' an album full of powerful spirit folk songs
Marca Cassity has been busy, she has released the great folk song "How to Love", which Marca says honours "the Michigan Womyn's Music Festival, and the amazing sisters and womyn who gave me so much love and healing there this year!" She has also given us her fourth studio album, Songs From The Well and it oozes spirituality and soul.
"How to Love" is recorded with her friend and producer Julie Wolf from the Indigo Girls fame and the influence that Wolf brings to this track is evident. However Marca has her own sound and she shines in this track as her vocals carry proudly over the acoustic guitar declaring, "oh sisters/we know how to love".
"Hallelujah" is the first track off Songs From The Well and it's full of tribal themes in the instrumentals. "Free" breaks from the tribal feel of its predecessor and lifts into an upbeat folk tune, which is underpinned by a tight guitar and percussion line.
Thick with funk and blues, "Burn" features cool beats and Marca croons through the versus into the chorus with ease.
It's the guitar riffs in the introduction to "Goodbye" that distinctly remind me of Ani Difranco's early work.  As the song traverses through the bars we are introduced to a piano line that has the effect of creating a dreamy ballad all whilst Marca laments love.
Hitting the mid-point of the album we also get to the standout track "Raven".  Staying true to her Osage Indian ancestry and heritage Marca makes a connection with the listener that is spiritual.
This is an album that takes you on a journey seeped in earthy tones and Marca's voice is warm and inviting. You can't help but be drawn to it with its smoothness and her infectious folk lilt.
Again produced by Julie Wolf (Indigo Girls) this influence is evident throughout the album. Honored by the Osage Nation with a tribal artist grant and supported by fans through an Indiegogo campaign, Marca has brought us a powerful album full of folk spirit songs.
Support your LGBTQI Media