Where to go and what to do in the Swedish capital's hippest neighbourhood
No matter how you look at it, Stockholm's Södermalm district is where 'it's at'.
Though the Scandinavian capital of cool certainly has no shortage of happening places, its trendy southern island ('Söder' means 'South') is a melting pot of indie cafés, vegan shoe shops and alternative bars.
Hipsters and their succulent plants lovingly refer to Södermalm as their home of choice: a place where avo-toasts are served alongside oat milk lattes and everyone carries DIY tools in their Fjällräven backpacks. But there's more to Södermalm, still.
Itching to check out Stockholm's coolest neighbourhood? We'd argue you could spend a whole day exploring – followed by a night.
Get artsy at Fotografiska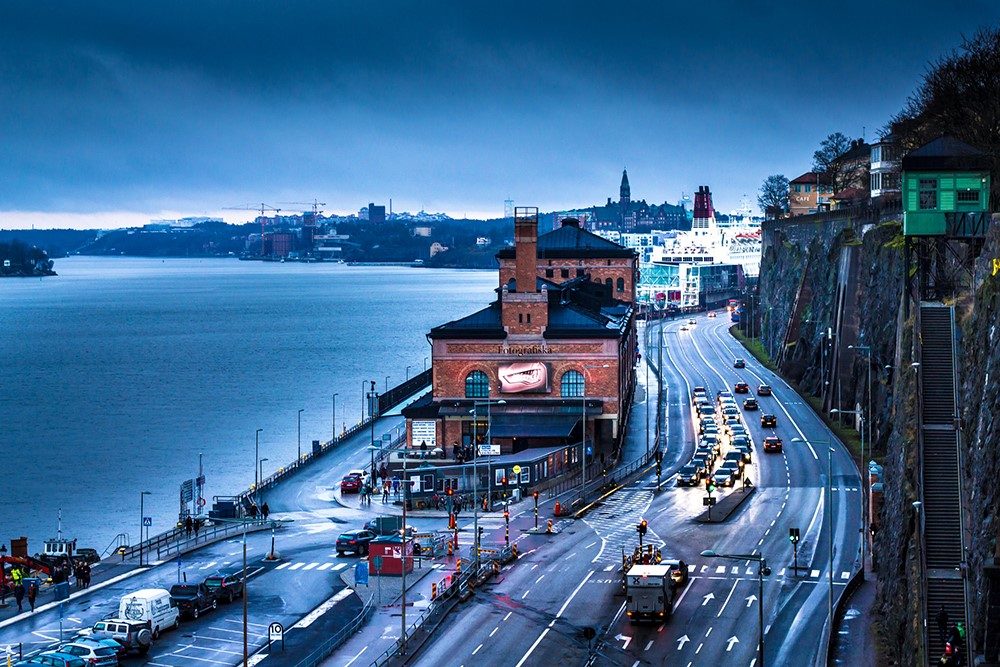 FOTOGRAFISKA
Fotografiska is one of Sweden's latest success stories. With international branches in London, New York and Tallinn set to open in the coming years, the Stockholm-based flagship museum is becoming a global art institution to be reckoned with. Kick your Södermalm day off by heading here for an ever-changing display of exhibitions, spearheaded by the finest contemporary talents in photography.
You could easily spend most of a day at Fotografiska, especially if you lunch at their sustainable upstairs restaurant (do yourself a favour and go). Want to get creative yourself? Participate in one of the many workshops on offer and perfect your landscape or mobile photography skills. Upon exiting the museum, you can put your proficiency to the test: climb the stairs behind Fotografiska to Fjällgatan street and capture the arresting views of Stockholm!
www.stockholmlgbt.com/fotografiska
Dine at Södra Teatern's Restaurang Mosebacke

SÖDRA TEATERN
If you've headed straight to Götgatan and its boutique-heavy side streets from Fotografiska, we don't blame you. It's here that you'll find some of the best vintage clothing and home décor stores, but one address in particular is an absolute must (and anyway, you've got to eat at some point): Restaurang Mosebacke at Södra Teatern. The cosy eatery is a perfect option for an early supper, as dinner is served from 5 pm onwards.
We could tell you about the fabulous food, including the asparagus and Jerusalem artichoke arrangement topped with rhubarb and ransom we enjoyed on our most recent visit, but Mosebacke is just as much about the atmosphere as it is about its menu: intimate lighting, an international crowd and, often enough, live music. What more could you ask for?
www.stockholmlgbt.com/sodra-teatern
Enjoy a show or party at Hotel Rival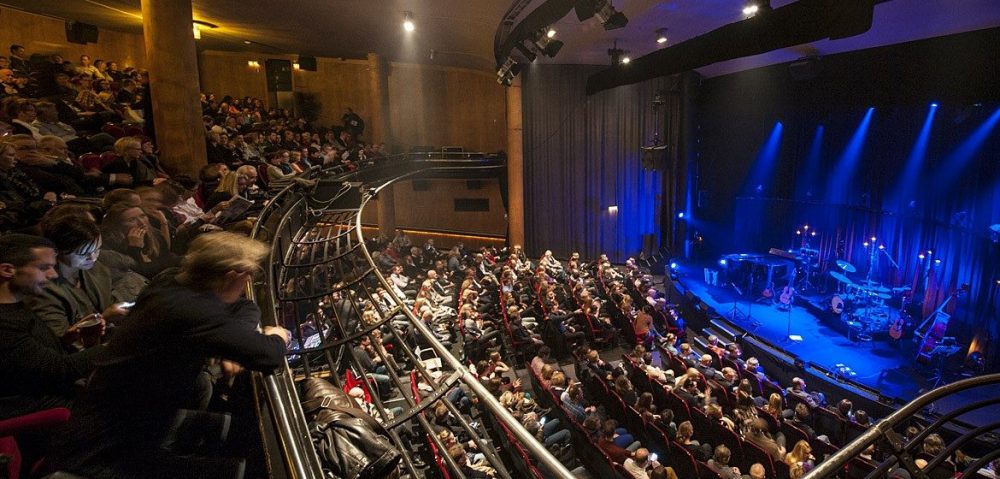 IMAGE: HOTEL RIVAL
While Södermalm's cultural and culinary daytime delights will have you busy, its nightly entertainment options will have you buzzing: take, for instance, the Art Deco-inspired cocktail bars (yes, plural) at Hotel Rival.
The capital's most talked about DJs spin their records at the trendy address facing Mariatorget park each weekend – though if partying isn't your cup of tea, there are live shows, too. Not every hotel comes with a theatre more than 700 seats strong, and so the Rival goes to great lengths presenting its guests and visitors with some of Stockholm's finest entertainment. From concerts to plays and inspirational talks, an evening spent here is an evening well spent in the heart of Södermalm.
Bed down at Hellstens Glashus

HELLSTENS GLASHUS
No matter how many espresso martinis you've indulged in, there comes a point when it's time to crash and call it a night (we speak from experience, ladies). Hellstens Glashus is perhaps Södermalm's hippest hotel and it's not just because of its exposed brick walls: step behind the seven metres tall glass façade and enter the hotel's quirky interior, filled with eye-catching lampshades, shabby-chic armchairs and Moroccan-inspired tea tables (though feel free to skip the details until you've had a good night's sleep…). Many rooms at the Glashus offer spectacular floor to ceiling windows and French balconies. Whether you stay in a single or a double, look forward to a spacious bathroom tiled with grey slate stones imported from Greece and a comfortable bed. Name a better way to end your day in Södermalm – we'll wait!
www.stockholmlgbt.com/hellstensglashus
---
For more ideas on LGBT+ travel in the world's most Open City, visit www.StockholmLGBT.com or follow the conversation on social media at #stockholmlgbt