A Kids Book About named Favorite Things in 2020 by O, The Oprah Magazine
While many teens took e-learning as an opportunity to level-up their gaming skills, a group of young people chose instead to write a collection of books about their lives.
The GenderCool Project, a storytelling campaign turned global movement led by 18 young people known as the "Champions," has teamed up with A Kids Book About, the company making kids media that matters, to create a collection of books hoping to bring clarity and positivity to a national conversation that's in need of support.
There are three books in the collection:
A Kids Book About Being Transgender, by Gia Parr
A Kids Book About Being Non-binary, by Hunter Chinn-Raicht
A Kids Book About Being Inclusive, by Ashton Mota and Rebekah Bruesehoff
Launching on pre-order today, and shipping in June for Pride celebrations across the globe, the collection aims to open conversations about topics that are complex and important, a hallmark of A Kids Book About that's elevated this new kid media company to a status that's capturing the nation's attention and landing 10 of A Kids Book About titles on the coveted Favorite Things 2020 list in the December issue of O, The Oprah Magazine.
At a time when the nation is seeing an unprecedented level of harmful legislation targeting transgender and non-binary youth, this book collection will help bring to communities everywhere the real stories of Gia, Hunter, Ashton and Rebekah, written by these young people who are thriving.
"A Kids Book About is incredibly proud to partner with The GenderCool Project to help bring these topics to kids everywhere in a relevant and honest way," said Jelani Memory, co-founder and CEO of A Kids Book About. "This is the first time A Kids Book About has ever partnered with a non-profit to create a themed collection. We felt it was critical to educate on and elevate topics around inclusivity, gender, and identity for the next generation, using our unique publishing model and writing process to highlight the underrepresented voices of transgender and non-binary teens with real, lived experiences, conveyed through compelling stories that people connect with."
Gia Parr (she/her), age 17, author of A Kids Book About Being Transgender, said, "It's been a dream of mine to return to my elementary school and be able to read a book that I wrote to help my school and its students understand who transgender kids are, and show the younger kids coming out that their lives can be great!" 
Hunter Chinn-Raicht (they/them), age 15, author of A Kids Book About Being Non-binary added, "It's awesome to be able to help grownups and kids have conversations about re-imagining who human beings truly are. Not all people are binary, which is a fancy way of saying 'one thing or the other.' For me, I am able to express myself outside of the pink and blue stereotype. I am grey, white, and all the colors mashed up into one!"
Ashton Mota (he/him), age 16, co-author of A Kids Book About Being Inclusive with his Champion peer Rebekah Bruesehoff (she/her), age 14, hopes people will understand how important it is to embrace and celebrate each other's differences. He said, "My life as an Afro-Latino kid growing up is totally different than Rebekah's. When we wrote this book, we learned so many new things about each other. It brought us closer together as friends."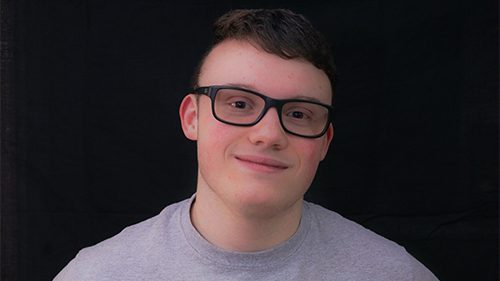 Rebekah added, "I've always wanted to be an author. For me, stories are bridges to empathy, courage and hope. Learning more about Ashton's life helped me understand that what makes us different is what brings us together."
GenderCool co-founders Jen Grosshandler and Gearah Goldstein believe that this book collection is an organic evolution of the work the organization has done since launching in 2018. "We waited for the right opportunity to partner with a publisher who believed in the power of young people to drive change in the world and open up important conversations by sharing their stories, said Grosshandler.  "We could not be prouder to partner with A Kids Book About. They are the future of what kid content should be."
Goldstein added, "These beautiful books will help people replace their opinions with real, positive experiences learning about our Champions who are thriving throughout the country with the love and support of their family, friends and community."
Available now for pre-order, books can be purchased on akidsbookabout.com, Apple Books and Kindle Original Publishing. The books retail for $19.95 each or a bundled price of $49.95 for the three-book collection, plus shipping