Liz Carmouche
Here is our list of Five 'out' lesbian athletes in five different sports.
With the NFL draft approaching fast, Michael Sam will continue to remain in the national spotlight. And why not?
He could be the first openly gay professional football player in the history of the league.
But it's important to note that while Sam's admission is groundbreaking on many levels, female athletes have long since knocked down the sexuality barrier in professional sports.
Here are five notable out lesbian athletes worth mentioning — not only for their athletic prowess but also for their willingness and courage to be themselves:
Brittney Griner – Basketball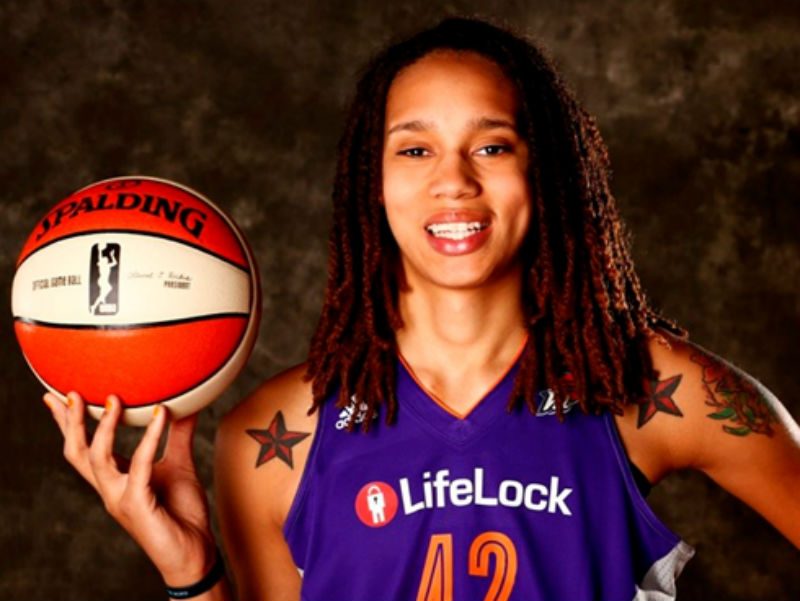 Brittney Griner graduated from Baylor University last spring and left the closet behind, along with her former Lady Bear teammates.
Griner was chosen number one overall by the Phoenix Mercury in the 2013 WNBA draft and began her professional basketball career as an out lesbian. She is very passionate about bullying, as she was bullied herself as a child. With an endorsement deal with Nike and her own line of bowties, Griner is poised to have a long and storied career on and off the basketball court.
Megan Rapinoe – Soccer
Megan Rapinoe is one of the most flashy and flamboyant soccer players to ever play the game.
She helped the U.S. women's soccer team win gold at the 2012 Summer Olympics in London. In Curve's print magazine, she confessed, "Over the years, it sort of just became this heavy feeling—'Do I want to come out?' And I often thought about it and it eventually became, 'Why am I not out?'" In 2013, Rapinoe became an ambassador for Athlete Ally, a nonprofit organization that focuses on ending homophobia and transphobia in sports.
Liz Carmouche – MMA
Liz Carmouche currently competes for the UFC in the women's bantamweight (between 125-136 pounds) division and is ranked eighth in the world in her weight class. Carmouche fought against Ronda Rousey in the first ever women's MMA match at UFC 157 for the UFC Women's Bantamweight Championship.
With nicknames like Girl-Rilla and Lez-Zilla, Carmouche is one badass lesbian and we're happy to have her on our side of the rainbow.
Sami Grisafe – Football
When it comes to football, Sami Grisafe is the Joe Montanna of the women's sport. Her career quarterback stats alone would qualify her for the NFL Hall of Fame. She has competed for the U.S. women's national team in the International Women's Football League (IWFL) and currently plays for the Chicago Force of the Women's Football Alliance (WFA), where she was voted Most Valuable Player in 2012 and 2013. Off the field, Grisafe is more like Melissa Etheridge.
She's an accomplished singer/songwriter and won a Chicago Music Award in 2013 for Best Rock Entertainer. As an openly gay athlete and entertainer, Grisafe is a big supporter of The Trevor Project.
Caitlin Cahow – Hockey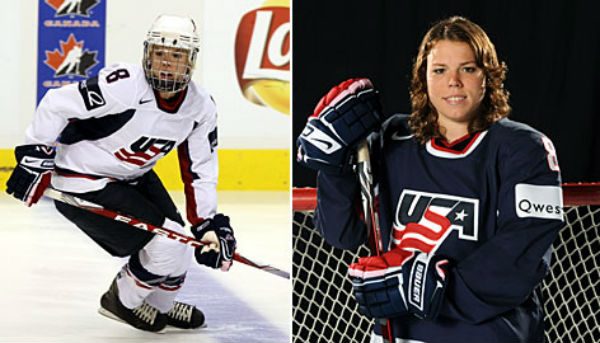 Caitlin Cahow is only 28 years old and she's already played a lifetime of women's hockey. The former U.S. Olympian was forced to retire from the sport after a series of concussions. Though she wasn't out on the ice in Sochi for the 2014 winter Olympics, she was certainly "out" in the public eye as an openly gay U.S.
delegate. Cahow is currently finishing up law school at Boston College, but sheplans to be a visible in the LGBT community and an activist for LGBT rights.