The huge European event paid tribute to those who could not march.
Stockholm's 20th annual Pride Parade on August 6, was, once more, an outstanding success. As part of the largest pride festival in Scandinavia, and established in 1998, before many European Prides, this year's Stockholm Pride Parade saw more than 45,000 participants and approximately half a million spectators.
The parade is a joyful and colorful manifestation of everyone's right to be themselves and to love whoever they love.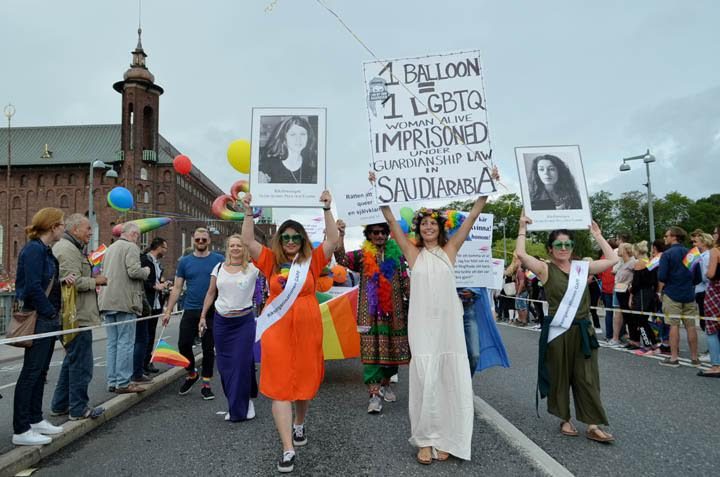 Traditionally, Dykes on Bikes is the first squad to launch the parade, but in order to commemorate the many oppressions seen globally this year—including anti-immigration legislation, LGBTQ deportations, terrorist attacks, the Pulse massacre, the Chechyna persecution of gay men, and the government banning and suppression of Pride events in several countries—the festival chose to highlight the theme of "Marching For Those Who Can Not."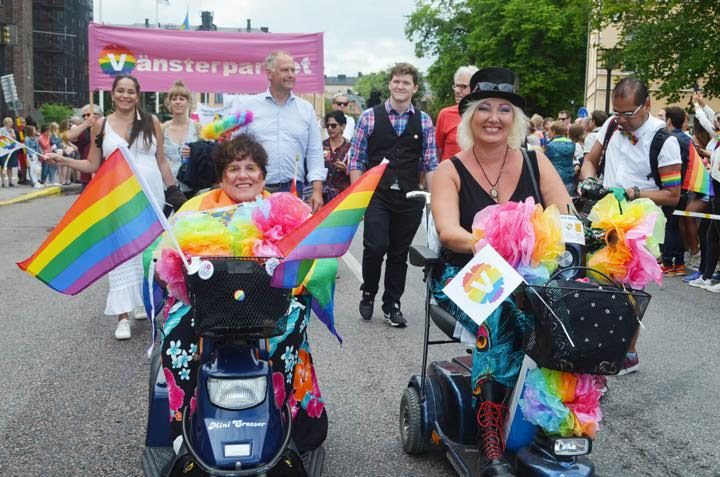 Stockholm Pride's chairman Haydar Adelson explained the choice of Marching For Those Who Can Not prominence in the parade:
"In today's political situation where LGBTQ people are being persecuted and attacked around the world, it is especially important to remember how privileged we are that we can implement our parade with so much support from Stockholmmen, so we especially want to uplift those who do not have the same opportunities, and give Marching for Those Who Can Not a rightful and prominent place this year."
This year, as always, the parade began at Kungsholmstorg and concluded at Pride Park on Östermalm after following a 4.3 km long route in which every walk of queer life and manifestation of love was celebrated.
More information can be found on the website: www.stockholmpride.org