Stonewall Inn Designated First US National Park Site For LGBT History
The iconic Stonewall Inn continues to make history.
Stonewall officially became the 412th national park site on 24 June, 2016, after more than two years of building strong  public support in the community across the nation and in Congress.
President Obama's historic designation of Stonewall National Monument makes it the first national park site dedicated to lesbian, gay, bisexual and transgender history. The area surrounding the Stonewall Inn and Christopher Park in New York City's Greenwich Village make up the National Monument.
The announcement coincides with national LGBT Pride Month and happened just a few days before the 47th anniversary of the Stonewall Uprising.
Stonewall is recognised as the birthplace of the modern LGBT civil rights movement. A weeklong uprising took place in the summer of 1969 in response to police raids against the LGBT community. Happening in and around the streets surrounding the Stonewall Inn bar and Christopher Park, these are considered some of the most important events in LGBT history.
The demonstrations that took place helped set the stage for the progress that has since been made for LGBT equality and the larger push for human rights and civil rights in the United States.
The National Parks Conservation Association (NPCA) celebrated the historic moment. President and CEO of NPCA Theresa Pierno said, "There are places in America so powerful, they helped shape our nation's history and culture, and must never be forgotten. Stonewall Inn, and the area surrounding this historic site, is one such place. Thanks to President Obama, Stonewall is protected and its story will be told for generations to come."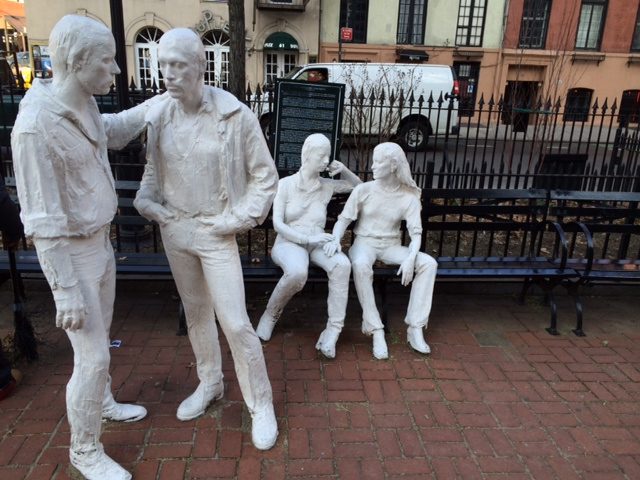 More than 45 years after the uprising, Stonewall will join two-thirds of America's national park sites that are dedicated to cultural and historic significance. Other sites focused specifically on the struggle for civil rights include the Women's Rights National Historical Park in Seneca Falls, New York and Selma to Montgomery National Historic Trail.
The NPCA secured more than 26,000 signatures on a petition calling on President Obama to create a national park for Stonewall. The idea was publicly supported by more than 90 organisations from around the country.
Pierno said, "This historic designation reaffirms the administration's commitment to preserving special places that define who we are as a nation and that better reflect our diverse and evolving population. Adding underrepresented stories like Stonewall's within the National Park System is critical. Today's designation will forever honour the events at Stonewall that have come to mean so much for so many people, and will continue to inspire many for years to come."