Bespoke suits that can be feminine, androgynous or bold in style
Bathed in light, open plan and most importantly – relaxed – the Goodrich Bespoke studio is perhaps not what you'd expect from a traditional bespoke tailors.
Kerry Goodrich, the woman behind the Wokingham-based tailors, sat down with us to tell us a little more.
What makes Goodrich Bespoke different from other tailors?
I have a theatrical tailoring background so not only do I make traditional bespoke suits, I can cut any shape and style – even historical shapes or a suit that still feels feminine. A garment can be made bespoke by incorporating an element that you wouldn't necessarily be able to have in a suit that is mass produced – and that's what I specialise in.
Adding that twist that makes a suit completely different. It could be in the cut, the little finishes, or the lining, right through to non-traditional styles which are still properly tailored.​
How is Goodrich Bespoke a cut above?
Did you know that the meaning of bespoke was originally that a piece of cloth chosen by the client was then "spoken for"? I still make suits in the same way as you'd expect from a bespoke tailor, all handmade. I start with measurements and make a personal paper pattern from these, from there I make the suit or waistcoat or trousers from the cloth chosen in the first fitting. So much of the construction is done by hand that a suit takes me about 50 hours to make. I have to tweak the pattern, unpick and rebuild the suit progressing for every fitting before completion.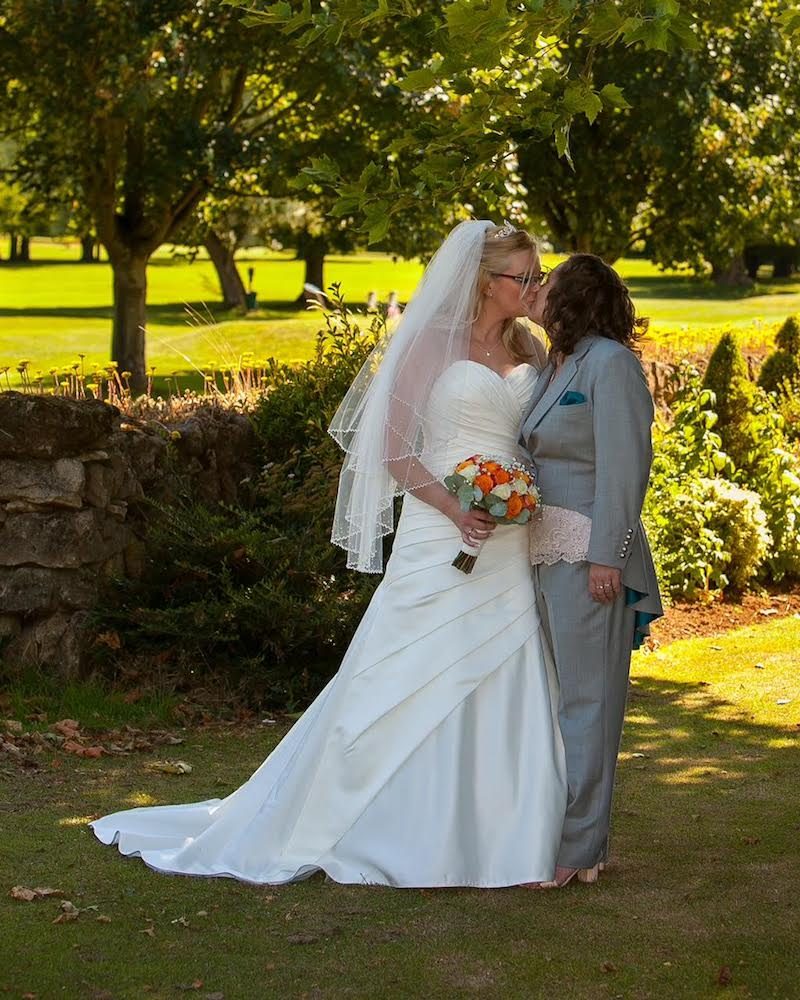 IMAGE: GOODRICH BESPOKE
Why do your customers choose you?
I think it's that I combine high quality work with an ability to cut a great fitting suit. I make suits for people from all lifestyles – those who wear suits regularly and those who never wear one, or perhaps don't like the idea of a business suit for their wedding but don't want to wear a dress. A suit could be feminine, androgynous or bold in style, whatever the style you know you're getting great quality as I'm also a member of the Guild of Master Craftsmen.
And finally, where are you based?
We're in the market town of Wokingham which is about an hour from London and 15 minutes from Reading. I've had clients from further afield though, as it's easy to plan ahead with only a few appointments and well worth it if it means you get exactly what you are looking for, plus witty banter and a few puns!
Goodrich Bespoke, Shop 10, Bush Walk, Wokingham, RG40 1AT. For more information click here.