Have You Checked Out Pink's Album Yet?
It's no secret that P!nk is a total badass.
When she took to the stage at the MTV Video Music Awards to share a story of how she handled a conversation with her daughter about the power of gender non-conforming artists and how everyone is beautiful just as they are, she further won the hearts of queer girls everywhere.
The bisexual pop icon released her latest album Beautiful Trauma October 13. The first two singles off the album "What About Us" and "Beautiful Trauma" are killer pop tracks that showcase her incredible vocal range.
Check out the video for "What About Us" below.
Hot New Singles 
Now, Now (formerly known as Now, Now Every Children) are Cacie Dalager and Brad Hale.
The Minnesota-based indie-pop duo has been steadily growing their fan base since their start in 2003.
With over three years since the band's last release, Threads, Now, Now fans are anxiously awaiting the new album.
While details on the upcoming record have not been announced, the duo released sexy single "SGL" back in May and most recently "Yours." Both tracks are worth a listen.
Lead singer Cacie Dalager credits her girlfriend Alexa San Roman (who directed the video for "SGL") with being the inspiration behind the new music.
Simonne Jones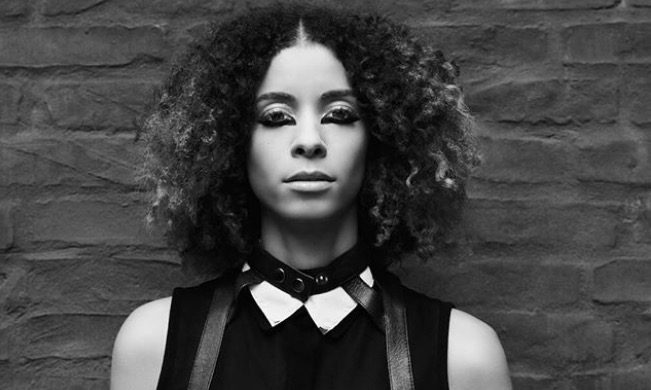 "A Trojan horse in the guise of an angsty love song" says the press release for Simonne Jones' new single "Runaways" which came out October 13.
Drawing inspiration from the stories of her own ancestors, including a Cherokee slave, a Caribbean slave, and a European plantation owner, Jones tackles the themes of immigration and fleeing ones' home.
"Runaways" is an electronica-driven dance track that conjures images of dangerous liaisons.
Fun fact: Jones currently lives in Berlin, after lez-icon Peaches encouraged her to relocate to focus on writing music.
Check out "Runaways" below.
Mary Gauthier Goes For A Big Topic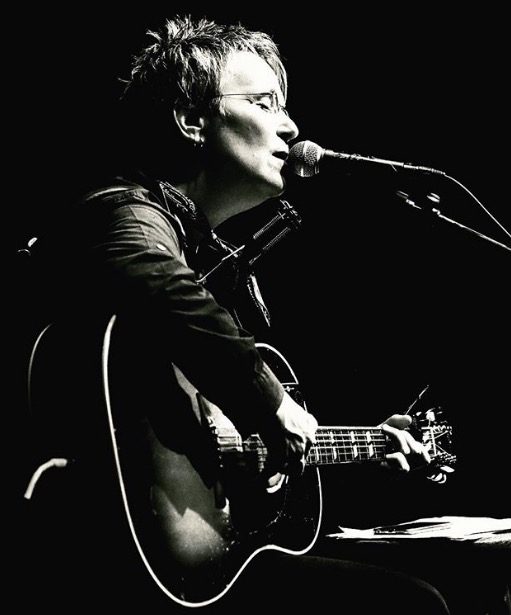 Acclaimed singer-songwriter Mary Gauthier is omnipresent in the folk-country music scene.
Having ten albums under her belt and countless songwriting credits, Gauthier is coming out with what is being called her most important work to date.
Rifles and Rosary Beads, due out January 28 2018, tackles the difficult topics of war and the military, as all songs were co-written as part of Songwriting with Soldiers, a non-profit that joins professional songwriters with wounded veterans and active duty military.
Known for being a deeply personal songwriter, for the first time Gauthier has focused primarily on experiences other than her own with Rifles and Rosary Beads.
In a landscape of glittering pop-country crossovers and beer-in-a-pickup truck bros, Gauthier is the real deal.
See the trailer for "Rifles and Rosary Beads" below.
Catch A Hot Rising Star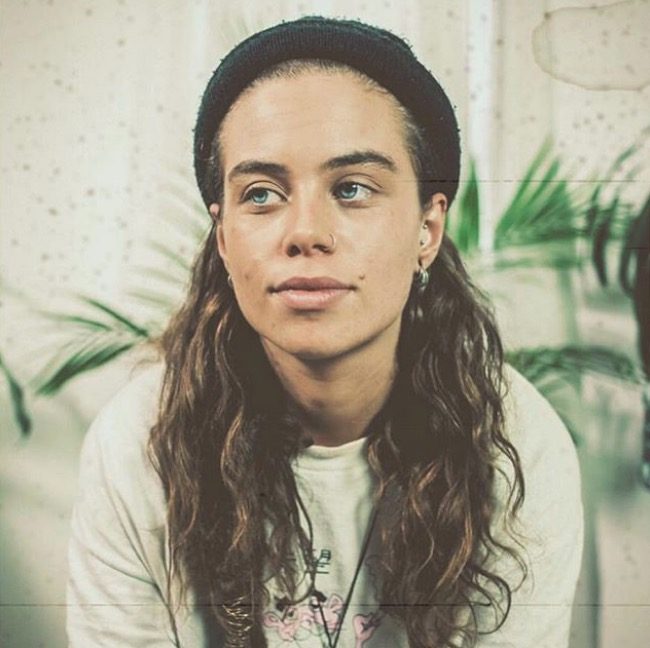 Tash Sultana is a star on the rise.
Hailing from Australia, Sultana has seen quite a bit of success stateside, including over 65 million streams.
She is notable in that she is essentially a one-woman show, playing all instruments simultaneously by herself.
Utilizing synths and pedals she adds layer-after-layer of intricate beats and dynamic parts all culminating in a sound wave with the power of a full band.
Her voice is slightly reminiscent of Nelly Furtado but Sultana has a more sophisticated sound and describes herself as "gay as fuck."
So there's that. And the self-made 6-string superwoman's concert dates have completely sold out in every city that she's played in.
Check out "Jungle" below and purchase her latest single "MYSTIK" here.
All The Feels, Canada-Style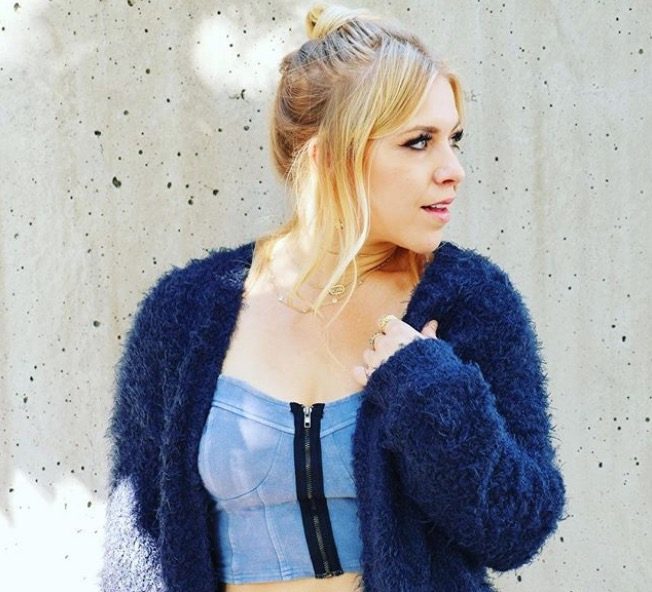 Maggie Szabo is a Canadian pop singer who, among other things, holds the winning title in celebrity blogger Perez Hilton's "Can You Sing?" contest in 2012.
Since then, she has pounded the pavement in Los Angeles licensing songs to television shows, playing gigs, and racking up the YouTube plays (which are now well into the millions).
Her latest single "Don't Give Up" premiered on Billboard back in September.
Szabo describes the song and video as a love song to the LGBTQ community and follows the story of a trans teen going to prom.
The gospel-meets-dance-meets-pop track is fairly formulaic but the poignant video brings the feels and lets face it, the world needs more of that.