Scene from Portrait of a Lady on Fire
Actor Anna Rust discusses the need for change in Hollywood's trend of LGBTQIA+ relationships ending in despair.
I loved Portrait of a Lady on Fire. Loved it. Can I say that one more time? I. Freaking. Loved. Portrait. Of. A. Lady. On. Fire. The two lead actors were superb, the cinematography was stunning, the directing was incredible end to end; there's really no area of filmmaking that shouldn't be praised for that film.
I was also blown away by how tender and intimate Héloïse and Marianne's relationship was. It's not often you can feel the sheer emotion and chemistry between two people on screen, and it's even less often that we get to see a non-hetero pair be so intimate.
I truly hate to bring in a but… but as much as this particular film set in that particular time with that particular story perhaps required such an ending, I'm yet again finding myself frustrated. Why is it so impossible to give an LGBTQIA+ couple a happy ending? Does every romance really have to end in sadness, going back to a hetero relationship the character isn't happy in, or even suicide? Dramatic ends to any relationship make for great storytelling, but, once in a while, can the LGBTQIA+ couple catch a break?
Portrait of a Lady on Fire is by far not the only offender. Think Carol, Brokeback Mountain, Weekend, Call Me By Your Name, Moonlight... the list, unfortunately, goes on. And I must stress this once more: all of the films I just listed are some of my favourite films of all time. I forgive them for it. But it's time for change.
Film and TV must lead the way for society to develop. We, as artists, must continue to push for innovation in film and in this case, portray relationships that are able to survive, and are life-changing, that just so happen to be queer. It's not as if they don't exist in the real world.
While I'm not going to pretend I know every decision that goes into making a high-budget indie or studio film, I do worry these films are not common because higher ups don't think they'll make them money. I can understand why, too. In their eyes, audiences with conservative ideals can look at the current template for LGBTQIA+ movies and see them as cautionary tales, while the LGBTQIA+ audience can see themselves represented. It seemingly ticks all the boxes; and, unfortunately, ticking all the boxes makes the most money.
We had the same thing with women in lead roles. We had the same thing with people of colour. We're still fighting constant diversity battles, and the only way to win them is to prove that films that differ from the mould will sell. Like I said in my last piece, film is a medium through which we can change public perception. Through representation, people are offered a window into the lives of those they don't fully understand, and through that window, we can continue the hard work of those fighting for LGBTQIA+ rights and recognition across the globe. And maybe, for once, prove that we really aren't so different.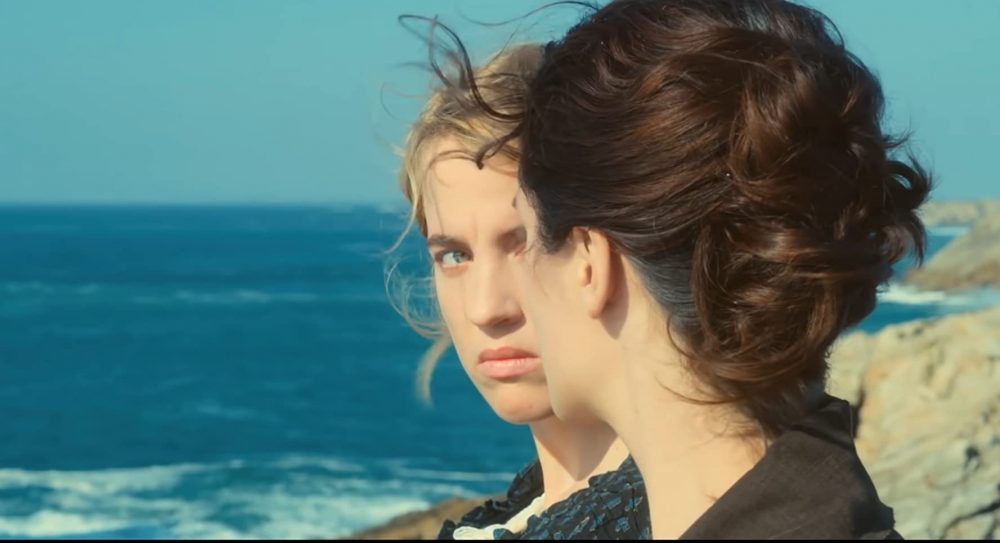 Just as little girls today are seeing Wonder Woman kick ass on screen, I want LGBTQIA+ women, men and non-binary people to see a future for themselves that isn't one of heartbreak and compromise, and is instead bright and hopeful. The former is a lie, and it is harmful to perpetuate it.
So, please, give LGBTQIA+ characters more than just a miserable ending. And if any of you out there are reading this and have ever wanted to write a screenplay, direct a short or produce a play, go for it. Consider this the sign you've been waiting for. LGBTQIA+ stories will always benefit from authentic voices, and it's never too late to give writing/directing/producing a try.
---
ABOUT THE AUTHOR:
Anna Rust is an English actor, known for her role as Fleury in Amazon's Carnival Row. Other recent credits include Ophelia, Legends on TNT and NBC's Crossing Lines.
She is represented by Authentic Talent & Literary Management in the U.S. and Denton Brierley in the U.K.

API key not valid. Please pass a valid API key.