Snuggle up with your lady and indulge in some of the sexiest and most romantic films ever made.
Go ahead. Buy your girlfriend a bag of candy hearts. But if you want to impress her, or show her that you still appreciate and love her as much as you ever have, then you're going to have to up your game. We suggest a romantic night in with a romantic movie to get her in the mood for l'amour.
1. Elena Undone
If you want to bring the energy of hot passionate sex into your Valentine's evening, Elena Undone will do the job. Elena, a pastor's wife, a loving stepmother and a daughter to her traditional Indian parents, crosses paths with Payton, an out lesbian writer. Payton's artistic nature brings out the passion in Elena, who isn't shy in giving herself fully to what she wants. Elena Undone is a nice complimentary aphrodisiac to your well planned out dinner that will have you and your girlfriend undone before the movie ends. Bonus points for boasting the longest lesbian kiss ever in film.
2. Better Than Chocolate
In the lesbian classic, Better Than Chocolate, two attractive Canadians, Kim and Maggie, fall for each other, shag each other, move in together and then watch their lives unravel in hilarity as one's conservative mother moves in with them and slowly starts to realize that her daughters' circle of friends consists of a lot of ladies who love ladies.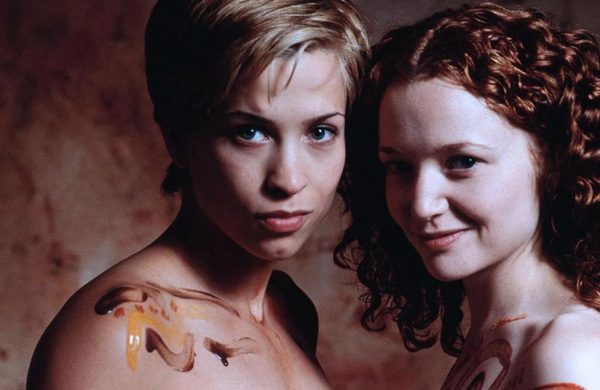 3. Circumstance
On Valentine's Day, pull out all the stops: foreign languages, foreign food and don't forget foreign movies. Circumstance follows the budding love of two female friends, Atafeh and Shireen, and spotlights the underground life that's bursting in a strict culture rife with patriarchy and religious conservatism.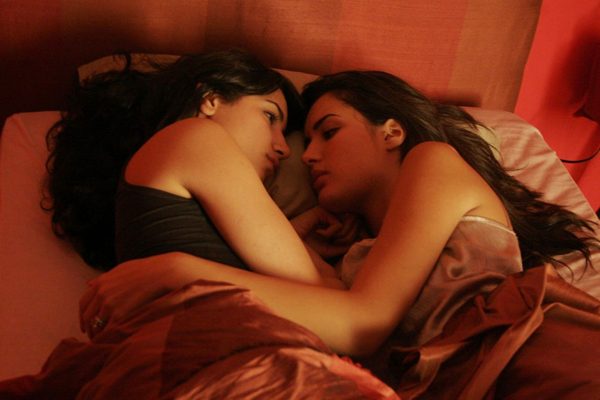 4. Desert Hearts
It doesn't get any more classic than this epic romance between a divorcee and rancher's daugher in 1950s Nevada. Twenty-five plus years later this movie is every bit as powerful as it was when it blew lesbian audiences away in 1985.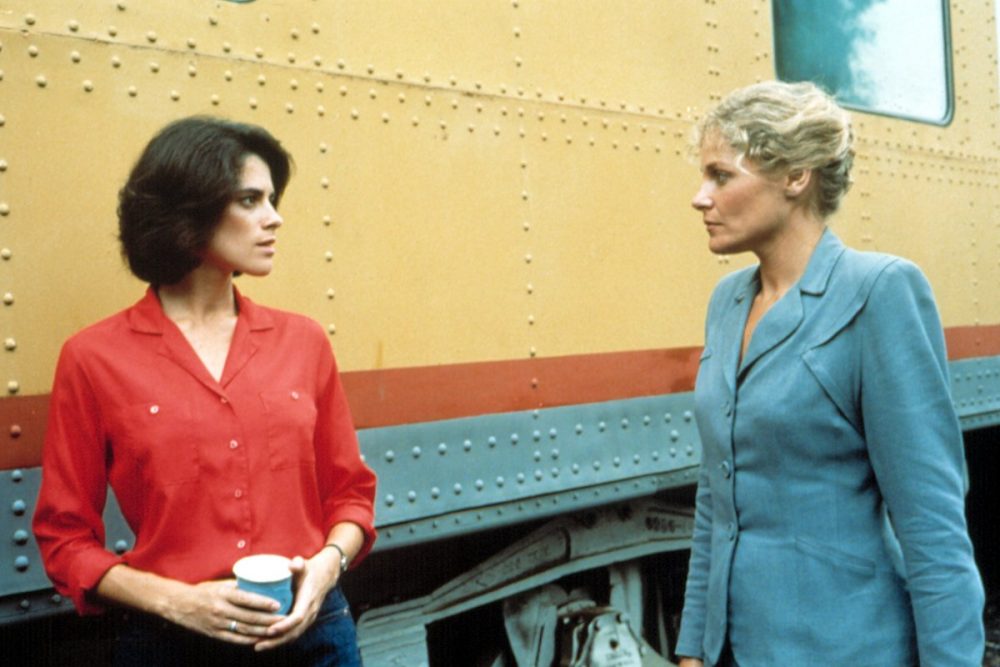 5. Edie and Thea
With same-sex marriage spreading to more states, perhaps Edie & Thea: A Very Long Engagement, will be the perfect Valentine's documentary to get your soul mate sentimental and prepped before you pop the question. You don't have to pop the big question, you can take it slower, perhaps moving in together or asking her to be your girlfriend. Edie and Thea follows the 42-year journey, from the '60s to the present, that these two women endured to be able to marry.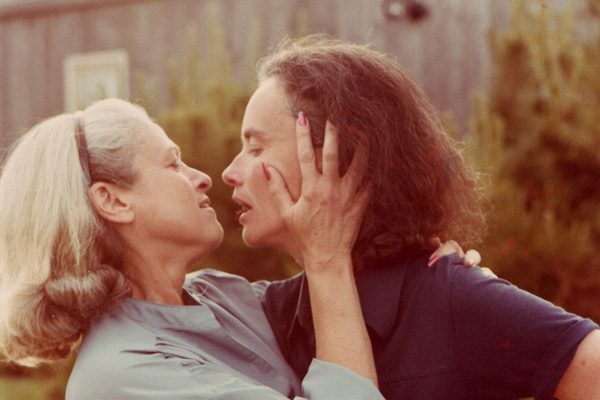 6. Fingersmith
Who doesn't get turned on by British accents, or wish you had one? Cozy up to your lovely lady to this tale of a British thief, Sue, who conspires to steal money and the sanity from an orphaned, yet rich Maud, who in turn steals the heart of the thief. Based on the book by Sarah Waters.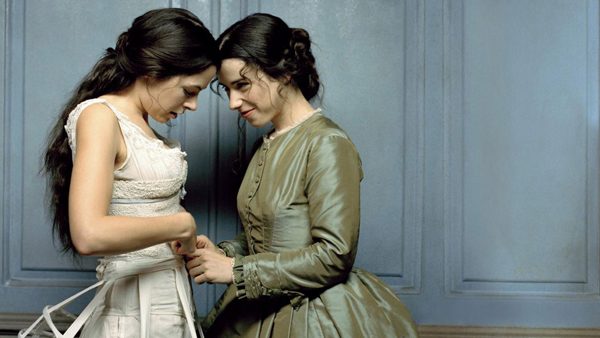 7. The Four-Faced Liar
Straight girl falls for lesbian? Sound familiar? The Four-Faced Liar doesn't tell your average Katy Perry, "I Kissed a Girl" straight-girl-uses-lezzie story. It depicts the raw emotions of new love budding between two people. It's romantic. It's cute. It's honest and it's real. It's the perfect romantic love story to watch while cuddling with your soon-to-be-girlfriend.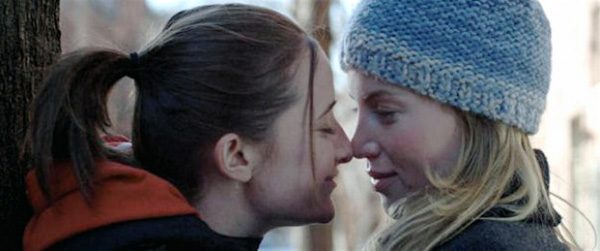 8. The Incredibly True Adventures of Two Girls in Love
Are you and your gal pal L Word fanatics? Instead of having an L Word marathon on Valentine's Day, mix it up. Swoon over a butchie Laurel Holloman, pre-Tina, in The Incredibly True Adventures of Two Girls in Love, a high school love story between Randy and Evie that crosses social and economic barriers.
9. Itty Bitty Titty Committee
Watch the Itty Bitty Titty Committee with your girlfriend to have her remember what young love is like: passionate and naïve. By the end of the movie she'll be a lot more appreciative to have you in her arms, than her previous loves. The Itty Bitty Titty Committee follows high school grad, Anna, as her eyes open up to the injustices of a patriarchy when she connects with an extreme feminist group, The Itty Bitty Titty Committee.
10. Imagine Me & You
Imagine me with your girlfriend, wait — that's not the title of the movie, but it is the plot. A sexy British florist, Luce, creates the flower arrangements for a wedding, Rachel's wedding. Fate has Luce, Rachel and Rachel's newbie hubby, Hector, wining and dining each other as new friends, but the newly formed friendship between the ladies quickly develops into something more. Not only is Imagine Me & You a cute movie, with a cute title, but it has really cute women acting in it: Piper Perabo and Lena Headey. It's a romantic comedy just for us!