Celebrating Grey's 1st Birthday
Caitlyn and I always knew that one day we would start a family together.
We weren't sure what that would look like or what the journey entailed at the time. We were married for a little over a year when we started having "the talk" and getting serious about the discussion of having children. We knew we needed to research multiple things, as neither one of us would just unexpectedly wake up pregnant one morning.
There were three major things we needed to investigate; a reproductive medicine group, a sperm donor bank, and the different artificial insemination options. After many discussions we figured we wanted to go with IUI. We choose IUI for a few different reasons. The cost of IUI compared to IVF was more in our budget at the time.
Also, IUI is a lot easier on the body than IVF. Although we chose IUI there was no guarantee that it would work for us. We completed all the necessary appointments with The Reproductive Medicine Group. I had to get bloodwork done and Caitlyn and I had to complete one counseling session with a therapist. We thought this was strange as we thought only same-sex couples were forced to do this, but we were wrong. All couples doing artificial insemination must complete this session.
The last thing to do was to choose a cryobank. We had the option of three different sperm banks through The Reproductive Medicine Group.
I am so thankful that we only had the option of three. I cannot imagine sorting through all the bank options and then through thousands of donors. In the end we chose to work with Fairfax Cryobank. The decision was super easy. As you can imagine it is a big deal to select a bank to choose a donor from. Fairfax Cryobank made the process very stress free.
Their website was setup in a way that made the selection process a breeze. We wanted the donor to have features very similar to Caitlyn for obvious reasons. The basic search option on the website allowed you to select the donor's height, ancestry, hair color, eye color, and more. You have the option of then choosing ethic background and skin tone. We were totally sold on Fairfax Cryobank when we noticed there was a face-matching option.
I mean how cool to be able to load a photo of your partner and have it matched to a donor in the bank! It just so happened that the face-match donor was one of our top choices. Fairfax Cryobank provided the option to hear the donor's actual voice while answering unique questions about themselves. This gave a great perspective of what the donor was like on a larger scale outside of a childhood photo. There are so many things to consider when starting a family, and many times we get lost in the process.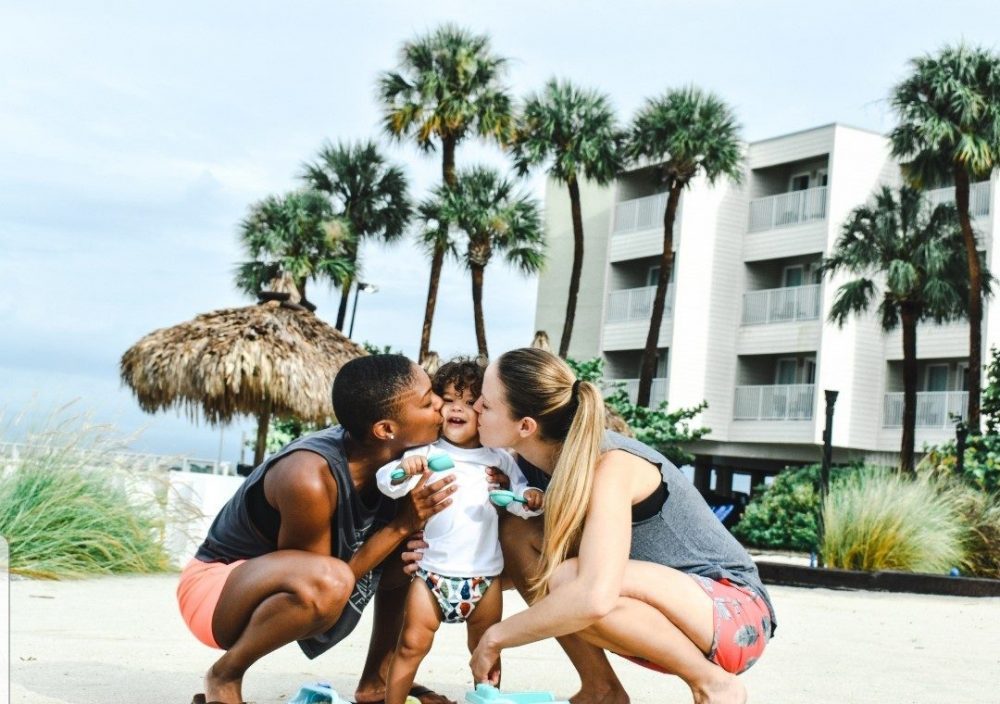 The path to parenthood for LGBT+ families is not always easy. It can be very scary, confusing, and lonely. We are so thankful for blogs, real family stories, and social media. Our piece of advice to other families looking to start a family would be, reach out for help! Do not go through the process alone.
Ask questions and connect. We are all one family and need to lean on each other for support. TTC can be very draining and tough on your relationship as well, but if both partners understand the importance of one another and that each person plays a vital role in the success of their family, the end bond will be stronger than you ever imagined.