From the desk of Curve's Publisher, Franco Stevens
As we move into the dog days of summer, I want to share with you some thoughts about our community and the importance of supporting one another. At The Curve Foundation, we believe that forming bonds and seeing our own reflections within our community is essential. We are working hard to reimagine Curve content and foster community through events and our community group.
With our new structure as a foundation, we have had to rethink how best to accomplish our goals. We have digitized all the issues of Deneuve and Curve magazine and are now activating our archives to bring them to life in creative ways. Curve magazine documents 30 years of lesbian and queer women's history, and we are proud to be the guardians of this important legacy.
The Curve Community Facebook group membership has doubled in the past quarter. Our group is a loving and respectful rainbow of community members who actively support each other, celebrate our diversity and differences, and listen to each other's views. I have never been part of such a supportive and welcoming group. Members serve as ambassadors to Curve, sharing thoughts and ideas on everything from the programming we should offer to the evolving vocabulary that our community embraces. They help us locate missing issues of the magazine, offer location suggestions for upcoming exhibits, and give other ideas on how the Curve Magazine Archive can be activated to help more people. The Curve Community connects with each other through our book club, live online hangouts, singles gatherings, and safe spaces for challenging conversations.
We have many exciting ideas for The Curve Foundation, but we need your help to reach our full potential. Because our community is often ignored, silenced, and erased, securing funding for lesbian and queer women's issues is as difficult today as it was for the magazine thirty years ago. We need to work together to make ourselves seen and heard. Whether you can contribute personally or through employment matching funds, have knowledge of open grants, ideas for how to bring a Curve exhibit to your city, or want to fund an emerging lesbian journalist to ensure that the next generation of storytellers can flourish, your help is crucial in furthering our mission.
Our community has always been the heart of our work at Curve. If you have ideas or support to offer, please reach out to us at [email protected]. Your contribution – no matter the size – will make a difference in building a stronger and more empowered community.
I'd like to offer my special thanks and appreciation go to our outgoing founding executive director, Jasmine Sudarkasa. Her visionary leadership and dedication set us up for success as we launched The Foundation. We wish her all the best in her next endeavor, and her legacy will inspire us as we continue uplifting and celebrating lesbian and queer women. Together, we'll build a brighter, more inclusive future. Thank you, Jasmine!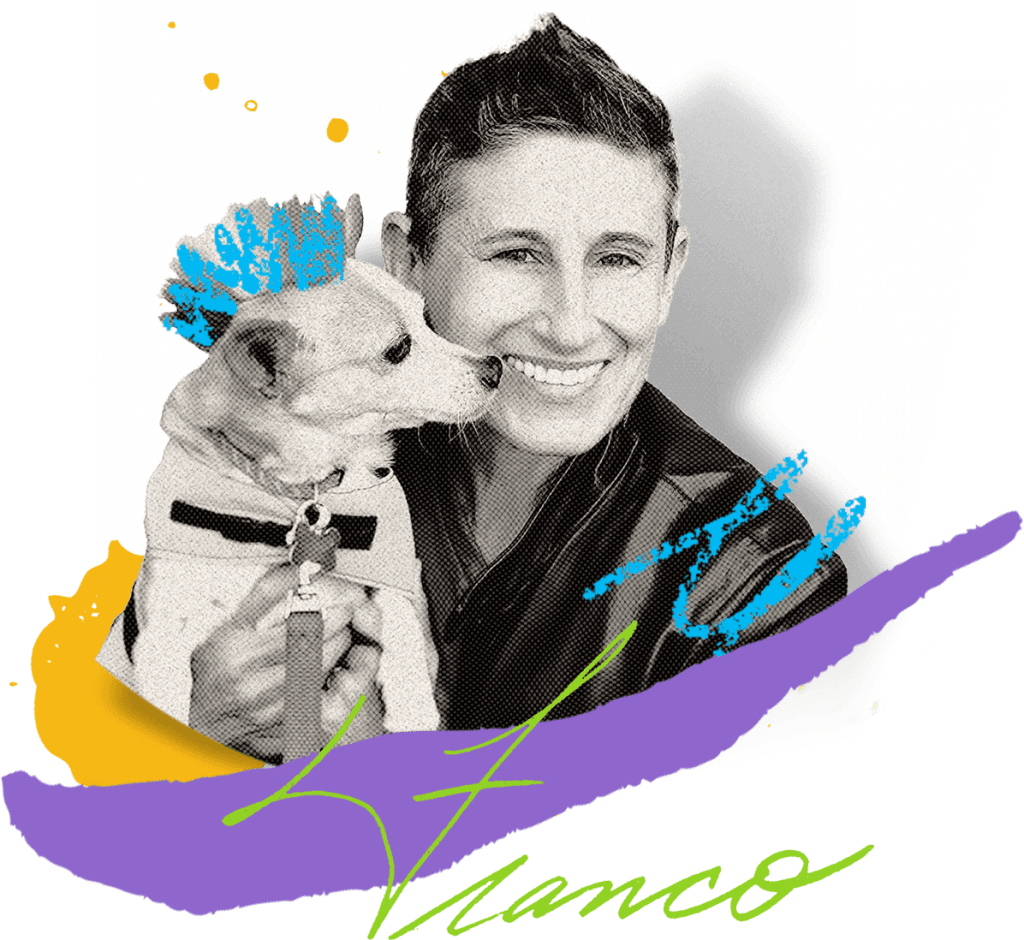 Finally, I invite you to see our Lesbian Cartoon exhibit from the 1990s, now on exhibit in San Francisco at the GLBT Historical Society Museum (until October). Our goal is to share the exhibit and build the Curve community across the country.