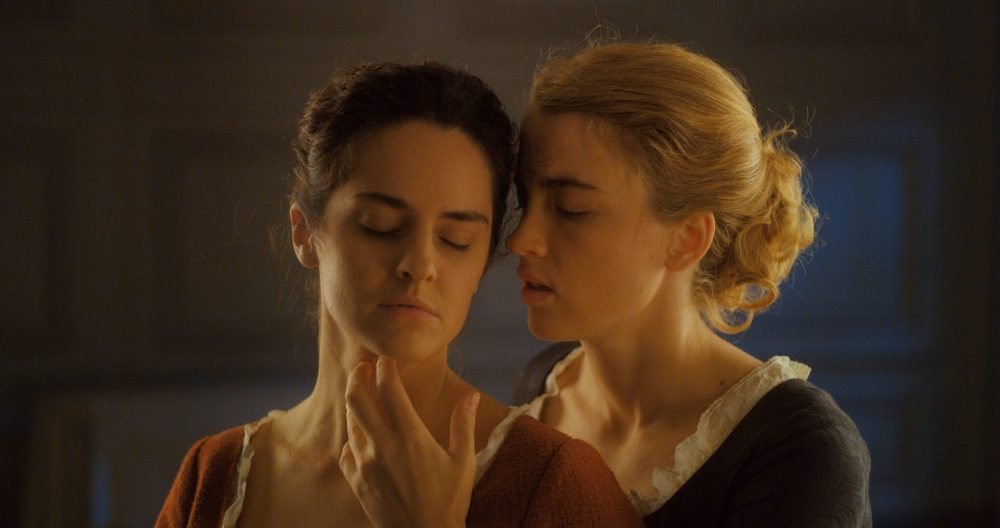 Two outstanding queer-themed films are highlights of the New York Film Festival.
The New York Film Festival is, without doubt, one of my favorite metropolitan film festivals and the 57th NYFF, running until October 13, is no exception. Firstly, the stunning environment offered by Manhattan's Lincoln Center campus is hard to beat. Secondly, the curation of films that frequently prove to be award-winning highlights of the year ahead.
Additional to these factors is the consideration the festival plays to female talent and LGBTQ themes. Already this year I feel privileged to have watched Portrait of a Lady on Fire — trust me: you will hear of this film if you haven't already.
In 1760 on an isolated island in Brittany, France, a young woman, Marianne, is commissioned to paint the wedding portrait of Héloïse, who has just left the Benedictine convent. The serving maid reveals that Héloïse is still in grief over the suicide of her sister and that the previous portrait painter failed at his task, unable to capture a portrait of his traumatized subject. Marianne's commission is, therefore, 'undercover' and she is instructed to act as a companion to Héloïse during the day, while secretly capturing her likeness at night.
But observing someone so that you can paint them from memory involves some pretty heavy gazing and the two women connect via the gaze, the intimacy between them growing. Gradually, their time together becomes liberating for both of them, but as the portrait nears completion, the specter of Héloïse's wedding looms. Written and directed by Céline Sciamma Portrait of a Lady on Fire is probably the most original fictional historical romance since Jane Campion's The Piano, and its award for best screenplay at Cannes was well-deserved.

The other big queer winner at this year's New York Film Festival is BornToBe, a documentary about transgender surgeries. Directed by Tania Cypriano, this New York story follows the journeys of a handful of hopeful pre-op transgender subjects as their embattled and pioneering gender-affirming surgeon, Dr Jess Ting, attempts to meet the demands of his burgeoning clientele.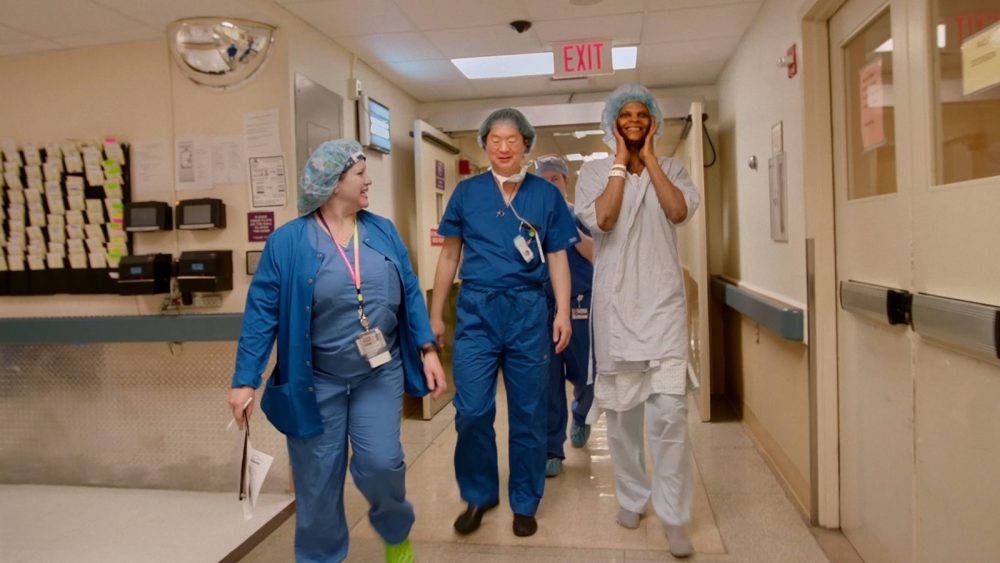 Dr Ting's surgeries are groundbreaking as he devotes his work to making his patients' dreams of themselves become reality. In a historic first, Mount Sinai Center for Transgender Medicine and Surgery in New York City is giving transgender and gender non-conforming people access to advanced transition-related health and surgical care — but it's not easy for either the patients or the surgeon. The patients are often left in limbo by delays caused by the understaffed hospital and Dr Ting has sacrificed any work-life balance to pursue his mission of saving trans people from a less-than-optimal existence and even suicide.
This remarkably intimate and life-affirming feature-length documentary illustrates the importance of allyship and it demonstrates that every one of us — LGBTQIA — may at any time, just through being ourselves, pave a path for those who come after us.
An absolute standout in the documentaries, and a real treat for feminist cinephiles, is Varda by Agnès. This final film from Agnès Varda, who is essentially the mother of French New Wave cinema, is a pure delight from start to finish. Quintessentially French Left Bank — which is to say, art and ideas above all else — this film takes its time to unspool Varda's artistic and emotional processes in connection to film (and cats! and birds!), and reveals her very unique voice and vision, which have not been given their due during her lifetime. 
Other highlights of LGBTQ or feminist interest include: Beanpole, Sibyl, Bully. Coward. Victim. The Story of Roy Cohn, and In Conversation with Kelly Reichardt.
---
Support your LGBTQI Media
Support your LGBTQI Media