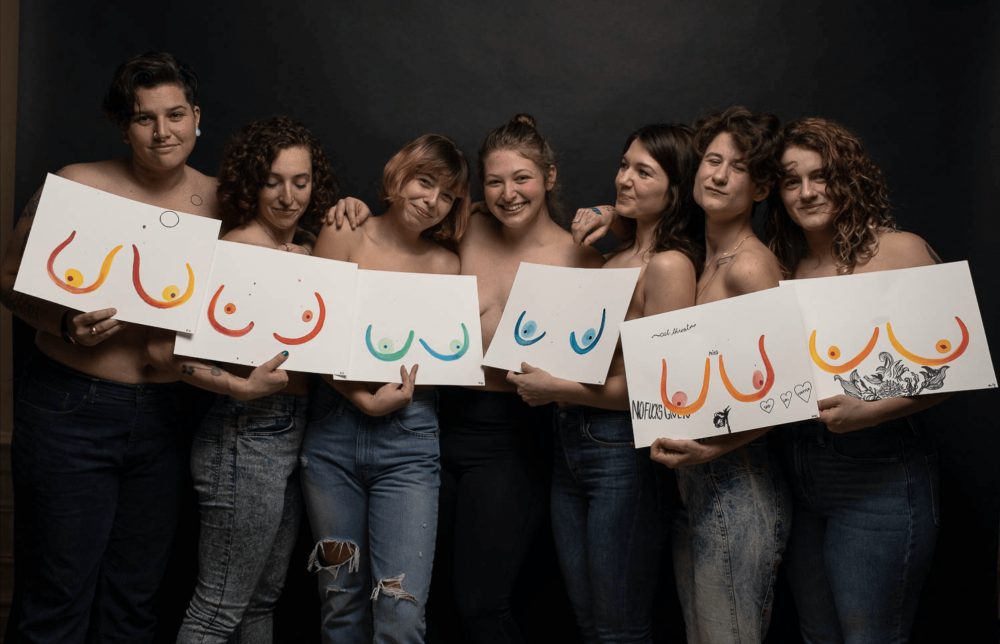 During a crisis, Brooklyn based artist Fallon Smalberg feels it is essential to help artists continue creating and providing for themselves and their families.
Smalberg, founder and creator of TittyPix – who creates custom paintings of breasts to promote self-love and body positivity – will be launching tittypix.me as a complement to the beloved Instagram account @titty_pix on April 24, 2020.
In these unprecedented times, Fallon wants to create a platform which provides accessibility to healing spaces and self care experiences to tata-owners looking for different ways to engage with the art and the artist despite the physical separation.
To give back to those who make this city so great, 10% of the proceeds from each TittyPic will go to the ArtBridge COVID-19 Artist Relief Fund.
TittyPix is committed to thoughtful giving and donates a portion of proceeds every month to organizations in accord with founder Fallon Smalberg's dedication to love and healing. Organizations to which TittyPix has previously donated include the Breast Cancer Research Foundation, The Trevor Project, No Kid Hungry, and Everytown.
Fallon has painted over 300 sets of breasts since TittyPix was created in 2018. She has worked with GO magazine writer Dayna Troisi @daynatroisi, Sex Educator April Davis @thevaginablog, Hey Alma writer and sex news podcast Seven Minutes in Heaven co-host Arielle Kaplan @smhpod, NYC sister band The Parkers @theparkersnyc, model Danae Kristine @danae.kristine, and many more empowering and inspiring people.
She has collaborated with NYC-based photographers Haley Jakobson, Layla Feder, Cassie Reeder, and Theik Smith.
Fallon continues to create inside her Williamsburg apartment. When COVID-19 safety precautions are lifted, Fallon plans to host her TittyPix much delayed one year anniversary party – complete with live TittyPix portrait sessions – to celebrate the reacquainting of our bodies with the outside world.
Information about the Tittypix website and fundraiser:
During the COVID-19 pandemic, 10% of the proceeds from each TittyPic will go to the ArtBridge COVID-19 Artist Relief Fund. Custom paintings and live portrait sessions are available on: tittypix.me or via direct message on Instagram.