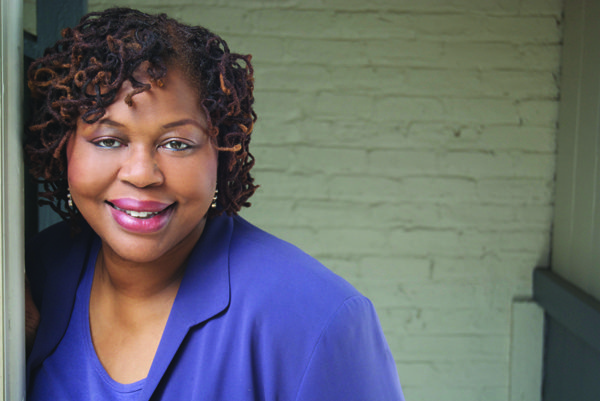 How this super consultant, Mary Morton is creating change.
As a Chicagoan, Mary Morten was born to be a mover and a shaker. She jokes that when she was growing up, in her house there were pictures of Jesus Christ and Richard Daley.
And sure enough, before she started The Morten Group, her high-powered consulting firm, she was a mayoral appointee under Richard M. Daley. As the mayor's liaison to the LGBT community in the office of violence prevention, she had a staff of 10. All joking aside, the job wielded significant power.
"Being the liaison was particularly interesting and enlightening," Morten says. "The mayor sees you as his advocate, and the community sees you as their advocate. It was necessary to make it clear to both that my politics had not changed."
Morten's political activism was forged in feminism. She was both the first African American and first lesbian to be elected president of the powerful Chicago chapter of NOW. She immediately put her activism to work.
I created a lesbian rights committee and a women of color committee—it was important for people to know we needed both," she says, adding, "I build bridges."
After her stint as the mayor's liaison, Morten considered a run at politics herself—in a city known the world over for its political maneuvering.
"I was very interested and I seriously considered it," she said. "But you give up every shred of privacy that you ever had. I have advised people who have run for office. And if I was going to do it, I would have been well-positioned after my job in the mayor's office. But I decided to go in another direction."
That direction was founding The Morten Group. Not a bad idea, considering that she was trading on 20 years of work as an organizer. Her goal was to consult with both nonprofit and for-profit agencies. As a lesbian and a woman of color, she had been particularly attuned to the struggles facing nonprofits.
"There are a lot of challenges that nonprofits face," she explains. "The first thing I teach people is to focus on your assets, not your deficits."
Morten is well-versed in the concept of skills development—helping companies to identify and leverage their assets—and as she gives her pep talk it's obvious that she must be a terrific motivator to those who seek her advice. The list of her clients includes the prestigious Chicago Foundation for Women, which has millions at its disposal. "Most of my work at the Morten Group is on referral. Often, what I am doing for organizations is trustee development, board development, fund-raising and resource development."
She is her own gatekeeper, noting, "The beauty of being a consultant is that I get to choose who I work with. I don't work with organizations that I don't believe in. While a client might be interviewing me for a position, I am interviewing them as well. I have to make sure it's a good match for me."
Focusing on assets, not deficits, is also at the core of Morten's most recent project, the documentary film Woke Up Black. The film was inspired by the Black Youth Project, but, as Morten notes, "No one wants to listen to data."
Morten, who has a degree in communications, with an emphasis in radio and television, has completed many short films for her clients, but this is the first feature film she has directed. Woke Up Black focuses on five African American students from Chicago who are dealing not just with negative stereotypes, but with broken families, the lure of gangs, the stifling impact of poverty and drugs and, above all, the media's misrepresentation of who they are.
Morten allows these young women and men to tell their stories——in all their complexity. She says that she traveled around the country, doing preproduction in New Orleans and San Francisco, before she returned to Chicago to do the project there.
"We followed African American youth—followed their interaction with family, with institutions." The film is interview-driven. As Morten describes them, these young people are "at the center of sociopolitical issues" in America, and it is these people she wants to hear from—a segment of the African American community that is often talked about but not talked to.
"On the news, we see the 20-second sound bites," she explains. "These are the real stories. My role as an advocate now is to document what our communities are doing," she says succinctly.
Imprinted with the larger-than-life politics of Chicago, she has parlayed her knowledge of the system—its machinery and its machinations—into an advocacy for those who have been branded by others but who have rarely had the opportunity to brand themselves. Women, queers, people of color—Morten helps them to refute the stories they've been told about themselves and to reveal their own identities.
One of her favorite workshops is teaching organizations how to fund-raise—a skill she got to employ firsthand while working on her film. "I am totally psyched by it," she says. "I am trying to role model how to talk about asking for money. There are certificate and degree programs on fund-raising but there is nothing like doing it. When you tell your story, you've told one more person about what you do."
Morten is of course telling her own story as she empowers others to tell theirs, and the energy she exudes in the telling is palpable. She notes that "Women of color in general deal with this issue I have dealt with again and again in positions I have held. When you're the first, you have to be extraordinary.
Support your LGBTQI Media