What happened on Britains first bi+ dating show?
You have no idea how excited I have been to watch The Bi Life. It got to the point where I was a little bit hesitant to actually start watching the first episode in case it didn't live up to my expectations, but thankfully it exceeded them. It's a simple premise: a group of six bisexual+ strangers are brought together in a Barcelona villa to find love on a reality-dating show hosted by drag queen Courtney Act.
The show starts off with Courtney (a.k.a. Shane Jenek) explaining that half of young people now identify as something other than gay or straight, while the contestants discuss the stereotypes surrounding being bi+.
Meet The Contestants
Daisie Thilwind, 26, describes herself as a "serial dater" who doesn't really trust men or women when settling down. Tbf, she found out that the love of her life was hiding a secret family from her.
Michael Gunning, 24, is a competitive swimmer who represented Team GB, but has never been on a real date.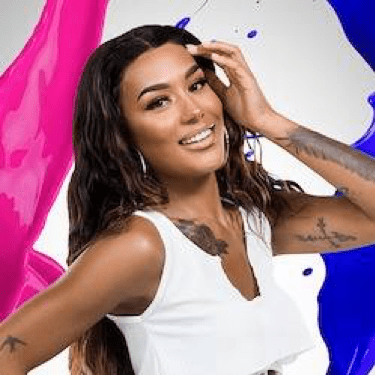 Mariella Amodeo, who spent her 20s dating only women, became more open to the idea of dating men in her 30s. She's looking to settle down and start having kids.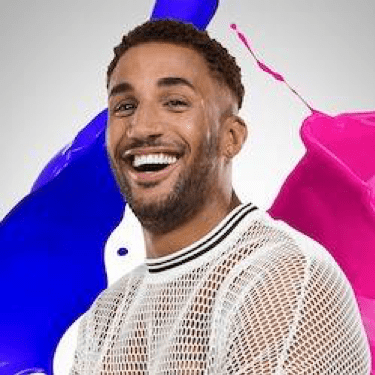 Ryan Cleary isn't looking to settle down and mainly wants to have some fun.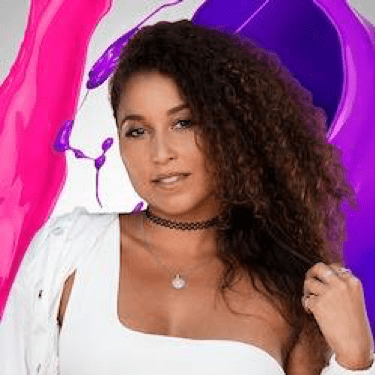 Leonnie Cavill, 27, has been single for nearly 8 years and has a fear of rejection.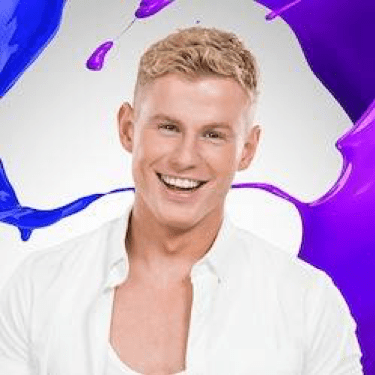 Matt Brindley, has only had one long-term relationship, but is looking to fall in love.
Getting To Know You
When the contestants arrive at the villa, Shane explains that they won't be dating each other, which already gives this show a classier feel than most reality shows. Instead, they'll be going out to party together, but being set up on "blind dates, gender-blind dates, and double dates" with other singletons.
The first people to be going on dates are Ryan, who is told to put something "cute" on for his blind date, and Michael, who is allowed to pick his own date for the following night from their profiles, but confesses that he doesn't know how to even choose someone. Luckily, Shane is there to help him find a teacher called Ben, as hopefully they'll have lots in common, which will make the night less stressful.
Meanwhile, Ryan explains that he's nervous because he knows nothing about his date, including their gender and whether they're "fit", but when he arrives at the restaurant to meet Serena, who is definitely attractive, the conversation flows freely between them.
In fact, their date goes so well that Ryan feels comfortable telling her that he's bi, something that hasn't gone well for him in the past. Serena pauses, before saying that she's open to dating a bi+ guy, but she would be worried about him looking at guys/girls while they were together. Now, at this point, I'd like to ask whether she worries about straight guys checking out other girls on dates with her, but Ryan shrugs it off and assures her that when he really likes someone, he only has eyes for them.
Despite this bump in the road, Serena and Ryan agree that the date, which ended in a kiss, went well and they would both like to see each other again.
Girls' Day Out And Michael's Date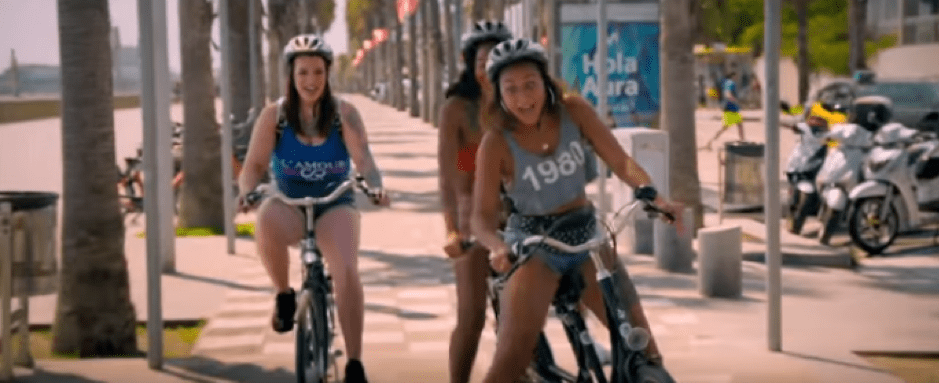 The next day, the ladies bike down to the beach to enjoy a drink or two, which almost ends in disaster when Leonnie swerves to avoid someone. Thankfully, all three ladies arrive at the beachfront bar without any injuries.
Mariella starts a conversation about the "greedy bisexual" stereotype, which all three ladies dismiss as rubbish. Leonnie notes that although bi+ people have theoretically more choice, that doesn't exactly mean that everyone everywhere will be open to dating you, while Mariella explains that the connection that she feels is completely different depending on the gender of her partner. Something that both women agree with.
The conversation then moves onto the subject of coming out, which is very emotional for Leonnie, who starts to tear up, explaining that she was worried about what her sister would think.
Later that day, Michael is advised that his first date will be being streamed live to the rest of the housemates, which makes him more nervous. However, his housemates are amazed by how confident Michael actually is, complimenting Ben's eyes, bonding over Harry Potter, and even admitting that he's never been on a date before. The date goes well and Michael is happy, but doesn't know if he will go on a second date, which is a shame because Ben seemed genuinely sweet.
Daisie's Date And Party Time
The next day, Daisie is choosing her date for later that day – Adam – and  Shane announces that there will be a party at the villa the next day, possibly attended by some of their first dates.
On her date, Daisie breaks the ice by putting Adam's hand on her heart (read: boob) to show how nervous she is and comes out as bi in the first few moments, prompting him to admit that he doesn't really know a lot about bisexuality. He asks her how it works and she explains, but he doesn't get it. Instead, comparing it to swinging and suggesting that he'd totally be down for a threesome with two girls – Yeah, it's clear you don't know how bisexuality works, dude. Still, they think the date went well and she invites him to the party.
Back at the villa, Mariella and Leonnie discuss that they find it harder to approach girls than guys, because of the risk that the girl is straight. After all, Mariella notes she goes for "girly girls" and many people assume that she's straight. At the party, Courtney arrives to help Michael prepare to dump Ben, while Ryan tells Serena that he wants to play the field before he goes on a second date with her.
Adam arrives at the bar and checks out Leonnie, which gets spotted by Daisie, who calls him out on it and says that he can leave her if he wants, but he has to be honest. Adam apologizes, eventually, and accepts that it was a "dick move", but tells Daisie that although he likes her, he doesn't fancy her, which leaves her feeling understandably upset.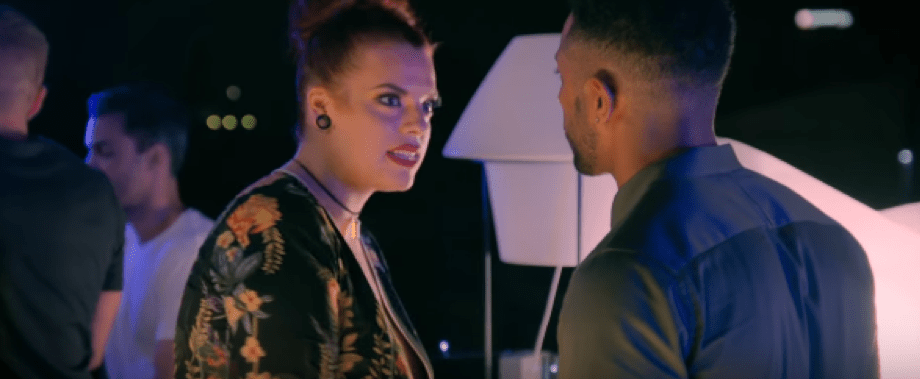 But with the end of some relationships, comes the start of others. Matt has done particularly well with getting phone numbers, telling the rest of the group that he "can't help it if he's popular".
I can't wait for next week's episode, which promises more dates, more drama, and a new housemate.