Jennifer Seymour, owner of Hunters, actress Paris Pickard and audience members Kelly and Coco at Hunters after A Marine Story screening.
Writer-director Ned Farr hit a bull's eye when his film A Marine Story opened the Cinema Diverse film festival on Sept. 24, the same day a federal judge gave Air Force nurse Maj. Margaret Witt her job back after she endured a discharge under Don't Ask, Don't Tell.
Farr nailed a second bull's eye during a dart game at the opening night party, hosted by Hunters Nightclub, a sponsor of the three-year-old Palm Springs festival.
Hopefully, his luck will carry on as A Marine Story marches into festivals across the country and offers a good argument for doing away with DADT.
The movie stars Farr's wife, Dreya Weber (The Gymnast), as the spit-and-shine Marine Alex Everett who, like Witt, is discharged under the DADT policy.
"I think that probably Margaret Witt inspired a little bit of the character of Alex Everett," Farr admits. He was researching the project when the story broke of the decorated Witt's discharge, and like Maj. Witt, the Marine in the film gets kicked out just before she is eligible for her pension.
Actress-producer Paris Pickard was also on hand for the Palm Springs screening. While the film was in the works for years, she's thankful DADT is drawing attention and that A Marine Story is part of the conversation.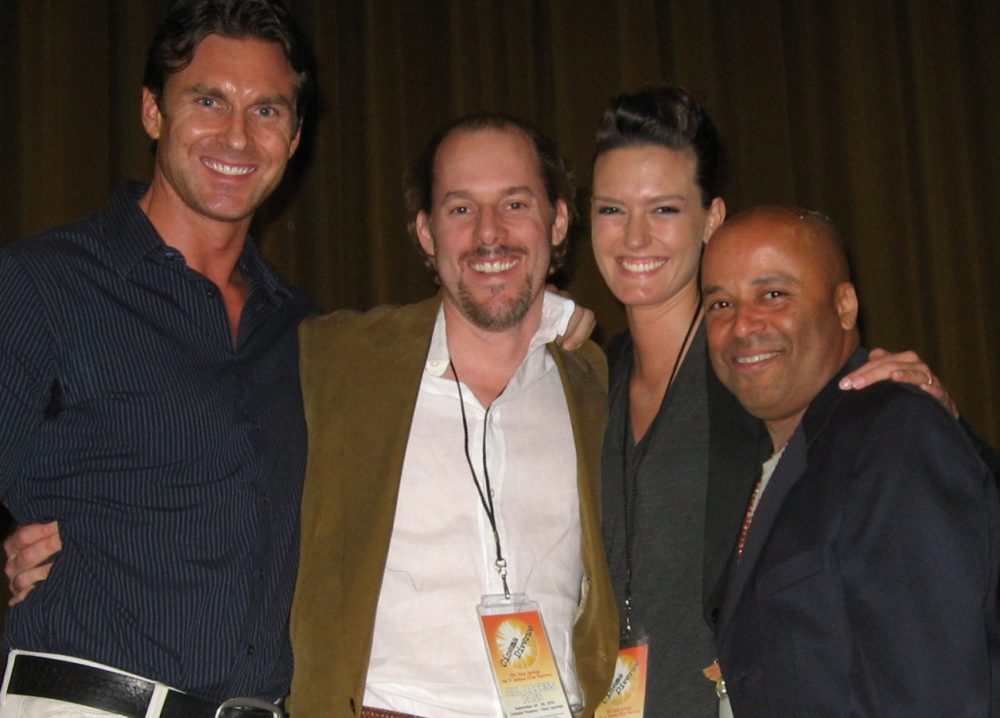 "Since we started screening A Marine Story, we got quite a bit of criticism about Alex's steadfast patriotism and love of the Armed Forces," says Pickard, who plays Alex's protégé. "I think people have a hard time understanding how service members can be so loyal to their jobs when the military is literally rejecting them because of who they are. But in the end that's what all gay people have experienced in straight society."
Pickard calls Witt "an outstanding example of someone who has fought to serve and won."
"It's unfortunate that we have to do that," Pickard adds, "but thanks to people like her, someday we won't have to fight anymore."
Since the film's premiere at Frameline in San Francisco earlier this year, some support for A Marine Story has been unexpected.
"I've had older guys who saw the movie because they knew somebody on the crew who worked on it, people who had pretty rigid notions, walk out of this movie thinking differently," says Farr. "And that really is fantastic."
The film is available on Apple TV and plays at Film Festivals.  Among those targeted are festivals that are close to military bases and "little festivals that are off the beaten path," says Farr. "We just played in Rome, GA, that's near an Army base. T
hat festivals like that are choosing the film says something. I think it says a good thing."
"I hope the film reinforces the cause," Pickard says of the DADT debate. "I hope that it shows the public that these are not numbers and stats, that these are people with hearts. I hope it shows that these soldiers/sailors/and Marines are talented and necessary and they aren't out to corrupt the system, they just want serve it."