Chely Wright
From celeb to celesbians, these ladies marched out of the closet and into the spotlight in 2010.
Chely Wright
Chely Wright's coming out did not only create a new milestone in her personal life but also a new milestone for country music. The country singer is one of the first country singers in music history to ever come out of the closet. In the May issue of People magazine, Wright, most famous for her 1999 hit "Single White Female", admitted her fears by saying: "There had never, ever been a country music artist who had acknowledged his or her homosexuality. I wasn't going to be the first."
However, Wright faced her fears and did the most courageous act in her career by telling the truth. A truth she says she's known for so many years and one she's finally able to share with fans.
Wright also released a book titled "Like Me: Confessions of a Heartland Country Singer" in 2010 where she goes in further detail about her tough and not-til-recently silent journey. Her latest album titled "Lifted off the Ground" was also released in May of 2010. Her album title could not be any more accurate because Wright says that her coming out "really [does make her] feel lifted off the ground" and that she would "bottle [the feeling of freedom] up and FedEx it anyone on the planet."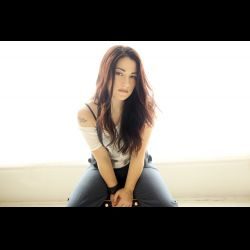 Jennifer Knapp
Jennifer Knapp walked away from her Christian music career seven years ago, leaving much of her fans and critics clueless as to why.
Well, in 2010, the Grammy-nominated artist resurrected and stepped back into the music scene with a new album titled "Letting Go" and with it a new voice for her own sexuality.
Knapp felt that it was her "obligation" to reveal that she has been in a same-sex relationship for the past eight years to the Christian music scene because "it was really clear that they wouldn't participate in buying a record because it was against their beliefs" and she didn't want to "have someone go out and buy a record and feel like they had been hoodwinked."
Now, Knapp is no longer on a Christian-based record label, and her new album consists of folksy rock songs that she describes as being about "inner-conflicts, spirituality and life lessons."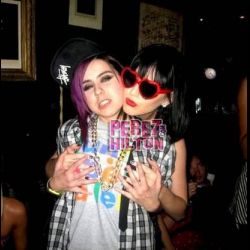 Lady Sovereign
U.K. rapper Lady Sovereign is outspoken about a lot of things but one thing that she's remained mum about until recently was her homosexuality.
Blame it on her publicists who, according to an interview she gave with lesbian magazine, advised her to keep quiet about her orientation to avoid damaging her career. Now,
Lady Sovereign isn't listening to anybody but herself. She told Diva in May that "I don't really give a s— … You can't hide away forever. It's just stupid and now I've come out I feel a lot more comfortable with myself.
But it was a bit scary back then, because some people do have horrible opinions." Given the culture of hip hop and the underlying homophobia in some of the music, Lady Sovereign's admission is even more honorable than it already is.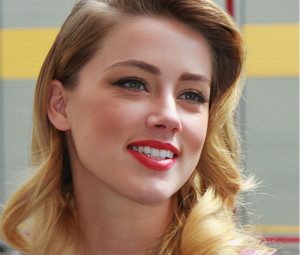 Amber Heard
Amber Heard is a hot young actress who has acted in top box office movies like "Zombieland" and "Pineapple Express" and will soon star as the Johnny Depp's love interest in "The Rum Diaries." But the hottest thing about Heard is not her striking looks but who she says she shares it with, her girlfriend photographer Tasya van Rees. Heard has no inhibitions about her sexuality and proudly came out at the GLAAD 25th anniversary celebration in December.
She told gay rights-focused entertainment site AfterEllen.com that coming out was both a personal and moral triumph. She's quoted as saying: "I think when I became aware of my role in the media, I had to ask myself an important question 'Am I part of the problem?' And I think that when millions and millions of hard-working, tax paying Americans are denied their rights and denied their equality you have to ask yourself what are the factors that are an epidemic problem and that's what this is." This 24-year-old young Hollywood actress is proving to be a tour de force both in the movie industry and in LGBT community.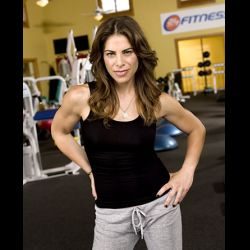 Jillian Michaels
There's no doubt that Jillian Michaels can play with the big boys (and often kick their butt and send them off whimpering) but the The Biggest Loser trainer revealed to Ladies Home Journal in January that she's also completely fine playing with the girls.
In typical spitfire fashion, Michaels response to the interviewer's question regarding her romantic life by saying "Let's just say I believe in healthy love. If I fall in love with a woman, that's awesome. If I fall in love with a man, that's awesome. As long as you fall in love…it's like organic food. I only eat healthy food, and I only want healthy love!
One thing's for sure, Michaels intends to have her [insert healthier alternative for cake] and eat it too by joining the LGBT community as a Bisexual woman idolized by millions of conservatives Biggest Loser viewers.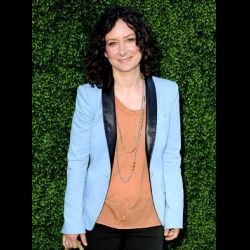 Sara Gilbert
Sara Gilbert is most famous for her role as Darlene Conner on the hit 90s sitcom "Roseanne" but she created buzz again in July for coming out of the closet during a press conference for her new show "The Talk."
Gilbert has two children with her TV producer girlfriend Allison Adler, who she's been with since 2002, but nobody knew about this until she spoke out.
Her newfound "outness" has no effect on her though as Gilbert explains: "I don't ever really think of things as being out or in. I just think I am who I am."
Just like her character Darlene, Gilbert does not give two cents what people think about her.