The 2018 Pets & Pride Holiday Shopping Guide.
When I read earlier this month about the lesbian bar being turned into a dog park I thought the internet was trolling me!  After all what could be more relevant to my interests (or this column)? But unfortunately, the news story was true.
Hershee Bar in Norfolk Virginia which is one of the oldest lesbian bars in the country is being shut down. The bar is actually……. being turned into a dog park. I feel incredibly conflicted about this – I hate bars and bar culture had never been my thing so on one hand I can't say that I'm sad to see a bar close in order to get a dog park which…… lets be real if you've ever gone to a dog park you'll know is often a queer gathering in its own right. That said obviously I understand the need to support and preserve actual gathering sites of LGBTQ community. I'm really hoping that to honor the Hershee Bar the new dog park will be rainbow themed. Is that asking too much? Probably, but a dog loving queer can dream right?
In less contentious news here is my annual LGBTQ Pet Gift Guide! This year I decided to focus the gift guide on independent artists creating pride themed pet focused gifts!
Cat Girls Art: Looking for a piece of art to give your girlfriend for the holiday season? Check out these kitty girlfriends!
Love Wins Bandana:  This bandana is perfect for your dog to wear at pride, or for showing your pride at the dog park (which may or may not have replaced a lesbian bar of yesteryear)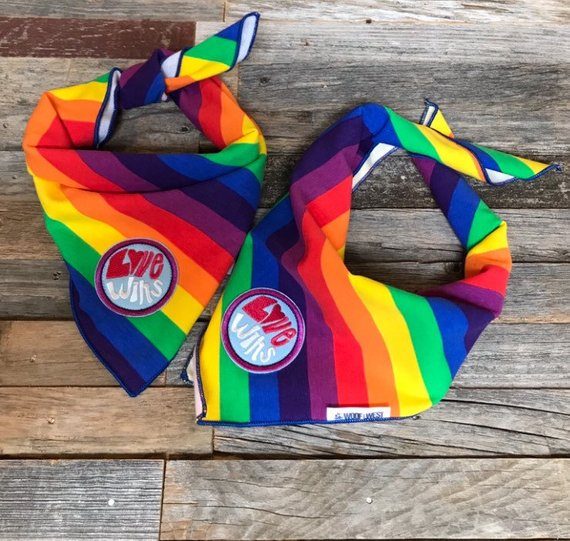 Leather Daddy Cat:  looking for the purrrrrrfect holiday gift for the leather dyke daddy in your life (who also happens to be obsessed with her cat)? Look no further than this art! Ideal to hang in any living room or dungeon!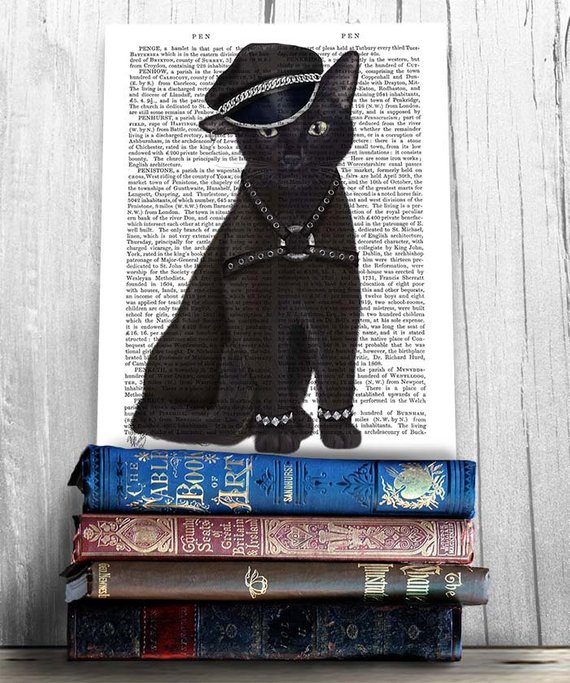 Pride Cats:  I love these pride plush cats! They even have multiple pride flag options available. These are adorable perfect for any adult on your holiday shopping list, or for the new human baby of your BFF I guess.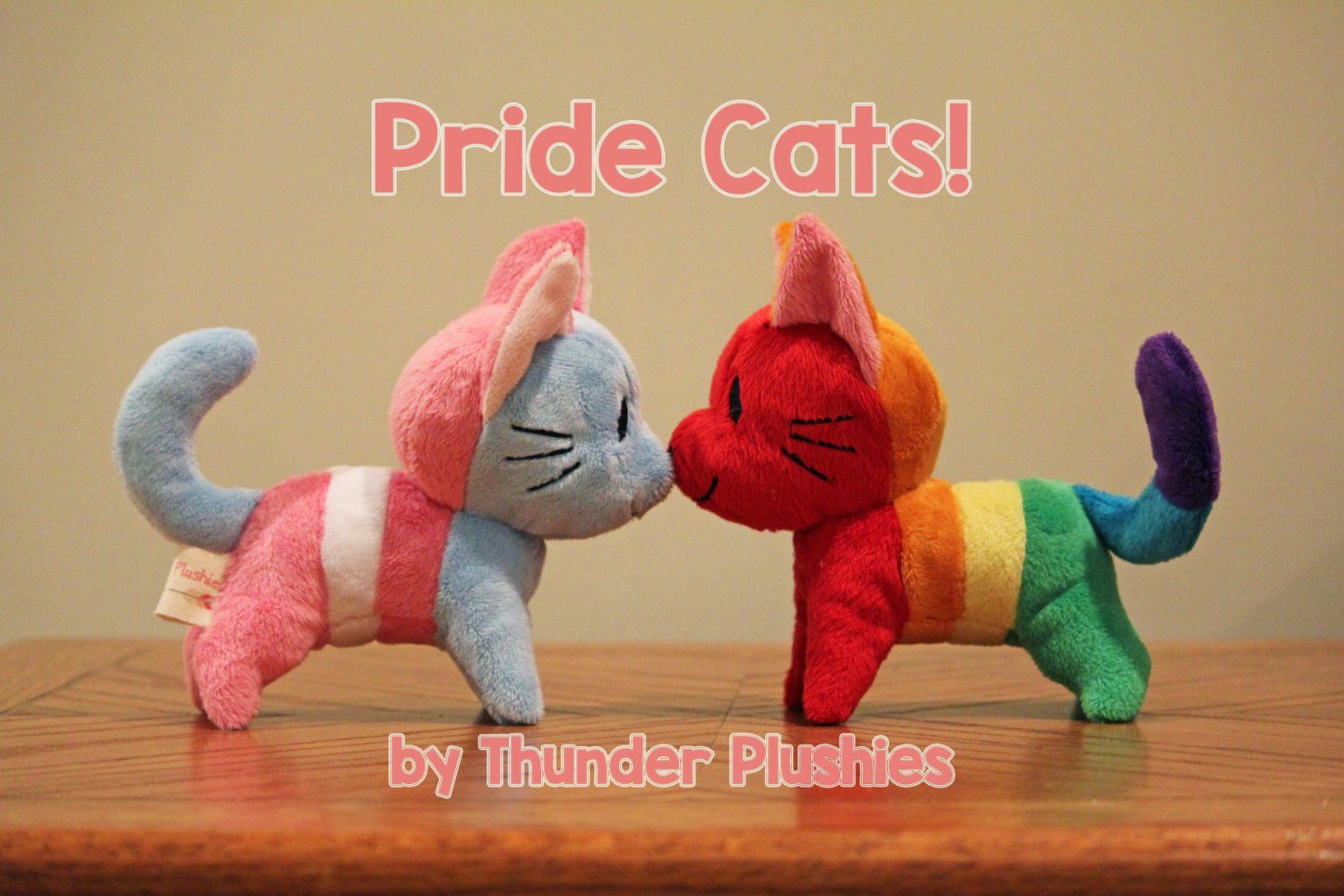 PURRIDE Shirt:  This needs no description it's just adorable and probably everyone needs one of these shirts.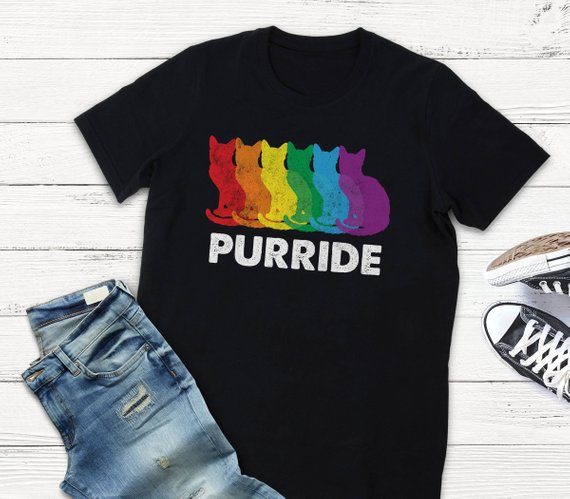 Rainbow Leash:  Check out this beautiful rainbow rope leash! Perfect for any dog or dog lover in your life. I would love to walk my dogs using this leash as a way to show my pride.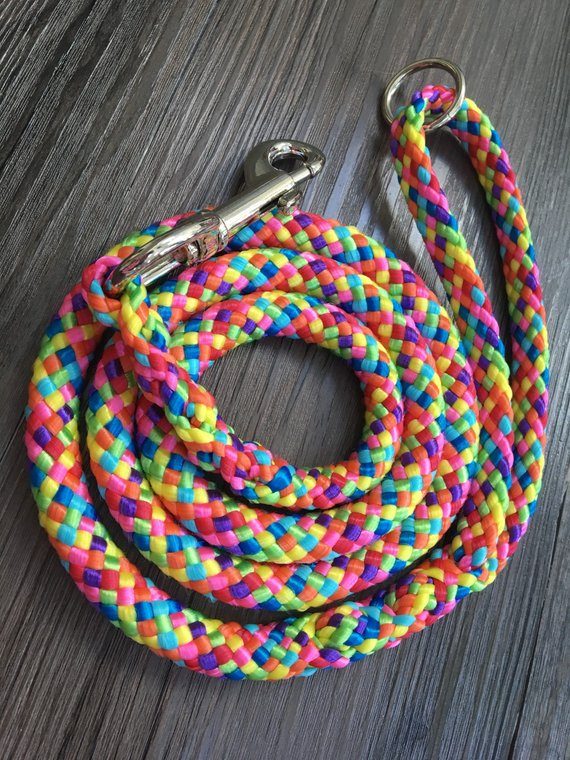 Dog/LGBTQ Clipart:   I'm not sure I have purchased clipart since the 90s but I might need to make an exception for this – look at this adorable LGBTQ pride clipart featuring dogs! If I got this for Christmas I would want to use this in every document I write in the year to come (advanced apologies to my editors!)
Here Queer Ready To Pet Some Dogs: I can't believe how perfectly adorable this bumper sticker is! I need this for my car, my laptop, my water bottle – basically I need multiple of them because it's so fantastically accurate to my life. Ideal stocking stuffer.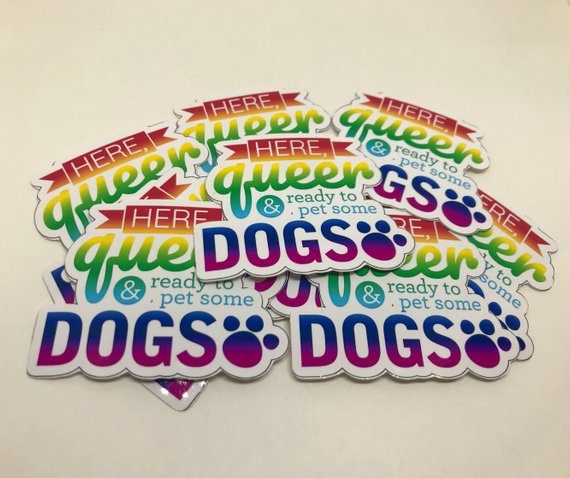 Being Straight Was My Phase:  This button is really cute, I absolutely want one for myself and this is a perfect stocking stuffer for the queer cat lover in your life.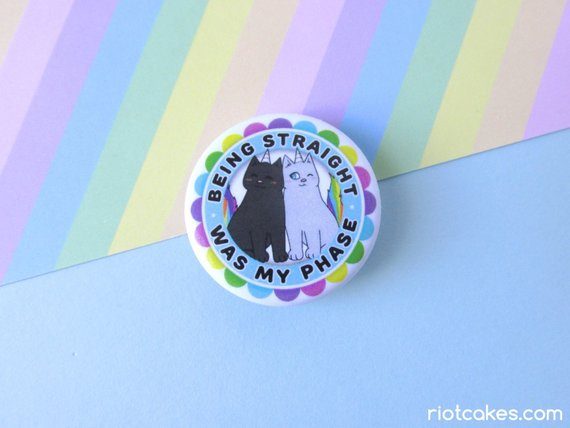 Rainbow Cat: I think this entire holiday gift guide has shown you can't ever have enough cats and rainbows – so to round off the holiday gift guide check out this adorable Rainbow Cat Pin!