From the desk of Curve's Publisher, Franco Stevens
Welcome to the debut of Curve quarterly!
So many of you have been asking me about Curve magazine's status, so here's a rundown of where we are 33 years after our first issue. As we'll now be publishing — digitally — four times a year, the magazine continues to evolve. Its name will still be Curve, but its frequency will be quarterly, and sometimes we may refer to it as the Curve quarterly to distinguish it from other incarnations. I look forward to seeing you here four times a year!
What hasn't changed: Our coverage continues to focus on the women in our community and critical trends and issues that affect queer women, but now with a lens on the work of The Curve Foundation including the Curve magazine Archive, our awards, and other projects.
Taking stock of where we are naturally leads me to reflect on where we started. One of the most monumental times in the magazine's history was when we made the difficult decision to change our name from Deneuve to Curve. It was a tumultuous time. Looking back through the Curve Archives, I remember our struggles to keep the magazine alive and the transition with the name change.
In my Frankly Speaking editorial column published right before the name change, I wrote: "Many of you have already heard about the current litigation facing Deneuve Magazine. Nearly five years after the magazine's launch, the French actress Catherine Deneuve has sought to protect her alleged rights to the word 'Deneuve' and is suing to stop us from using the name 'Deneuve Magazine'…" Instead of continuing to battle in court, we decided to change the name of the magazine because lawsuits, no matter how frivolous, are expensive and exhausting."
That was one of the most stressful times in my life, and many of our readers told us that they felt the lawsuit was a direct attack on the lesbian nation. In the first issue with the new name, I wrote: "Welcome to the debut of CURVE Magazine, which you've known and loved for nearly five years as DENEUVE Magazine…. We're thrilled to be bringing you a new name and fresh image to our beloved publication. Always striving to evolve with you, we are extremely pleased to embrace a name that is as original and cutting-edge as our readers. After all, you are the reason Curve is exciting, fresh and new! We spent a lot of time talking about what the magazine is, what its role in the lesbian community is, how it fits into the movement for human rights, how it portrays lesbians. We thought about what all of us — readers, contributors, staff — want the magazine to say and be: smart, sexy, energetic, a little sassy, out, assertive, compelling and full of style."
I wrote: "The word is 'curve.' CURVE is not straight. CURVE is elegant. CURVE is exciting. CURVE is feminine. CURVE implies fullness. CURVE is the perfect name."
I felt that then and I still feel it now.
"Not only are the curves of all women's bodies beautiful and diverse, but it's time the world realized that all roads are not straight."
We were able to make it through those tumultuous times through our community's support. We not only survived, but we also thrived as Curve magazine, and we did it together. The Curve Foundation has taken the baton to lead Curve into the next chapter.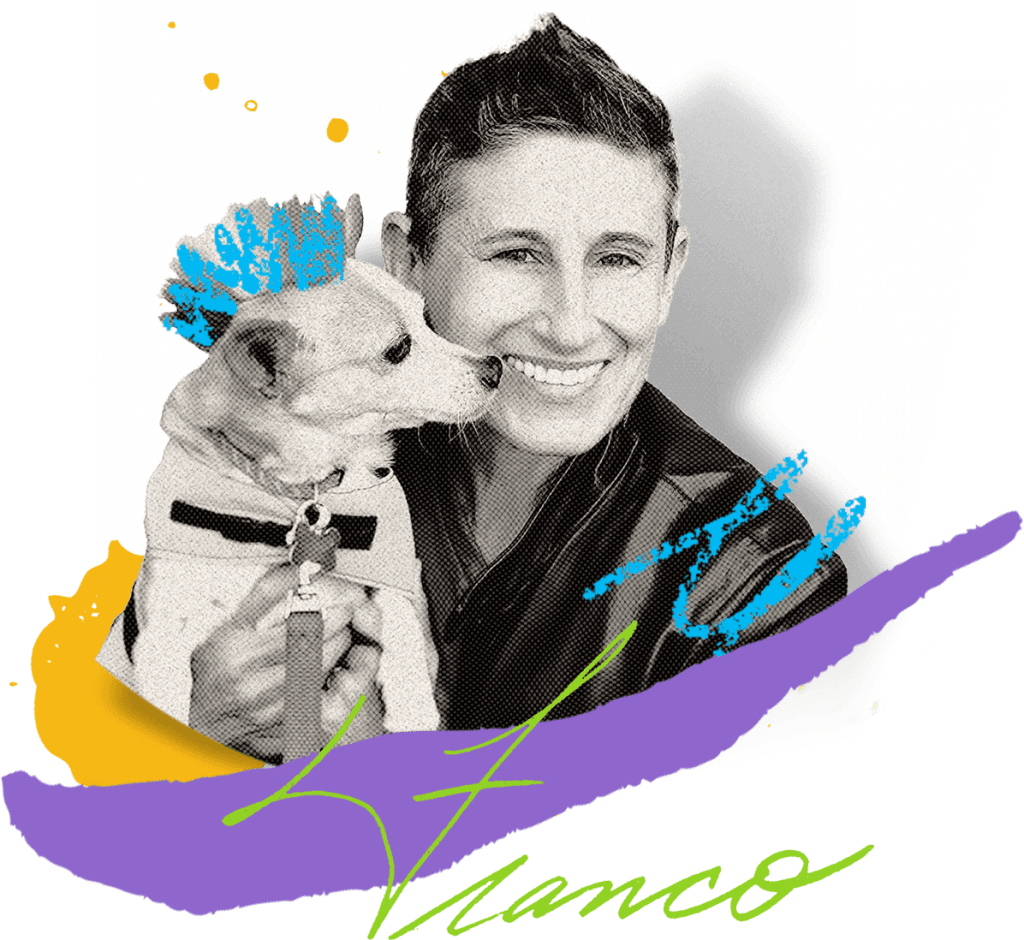 I ended that first introduction to Curve magazine with this: "So let's celebrate a new beginning — one that is dynamic and full of promise."
And that's what we are bringing you today: a new beginning full of promise.
To learn more about the history of Curve, check out Ahead of the Curve.
Franco
Publisher, Curve