From the desk of Curve's Publisher, Franco Stevens
I'm humbled by the incredible stories Curve has had the privilege to share with you over the years. Part of what I love about these quarterly issues is that they allow me to explore the breadth of coverage we've presented and how much Curve has impacted the community. Curve's mission has always been to provide a platform for the voices and stories of the lesbian community—work we have always done with the support and involvement of our community.
Will you support our mission now with a donation of $10/month? DONATE NOW
Seeing Curve's cover for the first time is always a thrilling experience. It doesn't matter if it's print or digital, there's always something magical about the way our designer, Francesca Bautista, brings the cover to life. She creates an illustration that captures some of the best moments in Curve's history, evoking nostalgia and excitement in equal measure.
The cover of this issue is no exception. I hope you're as captivated as I am by the sheer strength and resilience of the three remarkable women adorning this issue's cover: Megan Rapinoe, Melissa Etheridge, and the late Sinéad O'Connor. They've unflinchingly championed their beliefs, even in the face of disdain. We can all see that living in the public eye, whether as a musician, an actress, or a pro athlete brings its own set of opportunities and social consequences. Megan, Melissa, and Sinéad are icons because of the ways they've navigated their fame. They ended up in the spotlight, whether they wanted it or not, and they brought a ton of visibility and attention to our community.
Our coverage of Melissa Etheridge, which has spanned three decades, over 177 pages, and half a dozen covers, has been a huge milestone for us. Not only because Melissa was our first celebrity interview back in 1993, as well as the first celebrity to be interviewed for the Ahead of the Curve documentary, but also because of her musical talent and her unwavering honesty and openness about her life. Melissa's recent Broadway show, memoir, and new album have reinforced her status as a music and lesbian icon, and we are proud to have shared her story with our readers over the last 33 years.
Soccer sensation Megan Rapinoe is also onto new ventures as she transitions from a world-class athlete to her next career. Our former sports editor, Lyndsey D'Arcangelo, explains what it was like when we scored the interview with soccer's lesbian greatness. Her article pays tribute to Megan and what her visibility has meant to our community. It also touches on what's next for Rapinoe.
Sinéad O'Connor's passing earlier this year was a tremendous loss, not just for the music world, but for anyone who believes in the need for speaking truth to power. I vividly recall the day Sinéad came out to our then-editor, Diane Anderson-Minshall. I was in the hospital with my father, who was on his deathbed, when Diane called to share the news with me. At the time, I was already in an emotionally charged state, and I couldn't believe what Diane was telling me. I was a huge fan of Sinéad, and we'd played her albums in the Curve offices for years. Diane shared the interview recording back for me, and there was no denying it: Sinéad, who was already under intense scrutiny, had indeed come out as a lesbian. This was a monumental moment for Curve magazine and for our community. As you read Diane's perspective of that memorable day, you can imagine our confusion and frustration when Sinéad tried to retract her statement. She must have been under incredible pressure at the time. I believe she did her best in the moment, and I'm thankful for the music she brought and the discussions she incited.
The stories in this issue are linked by pivotal moments in Curve culture. Whether it's the groundbreaking interviews with major celebrities like Melissa, Sinéad, and Megan, or the Hey Baby articles, which were among the first interviews of their kind to give young lesbians a voice and space of their own.
Another exciting milestone we cover is the online exhibit that Curve archivist Julia Rosenzweig compiled from the works of the first cohort of Curve Award for Excellence in Lesbian Coverage award winners. Without journalists telling our stories in our authentic voices, there would never have been a Curve magazine, let alone a 30-year collection of the stories that connect our culture and history with critical conversations happening today.
I realize how lucky I've been by taking part in Curve's history and to have witnessed the bravery of so many remarkable women who have graced our pages over the years. I am proud to be part of a community that stands for acceptance, equality, and love, and I cannot wait to see what the future holds for us. Curve has always strived to provide the best possible coverage of lesbian life and culture, and we're proud to continue our work.
Thank you for your support and for being a part of the Curve community.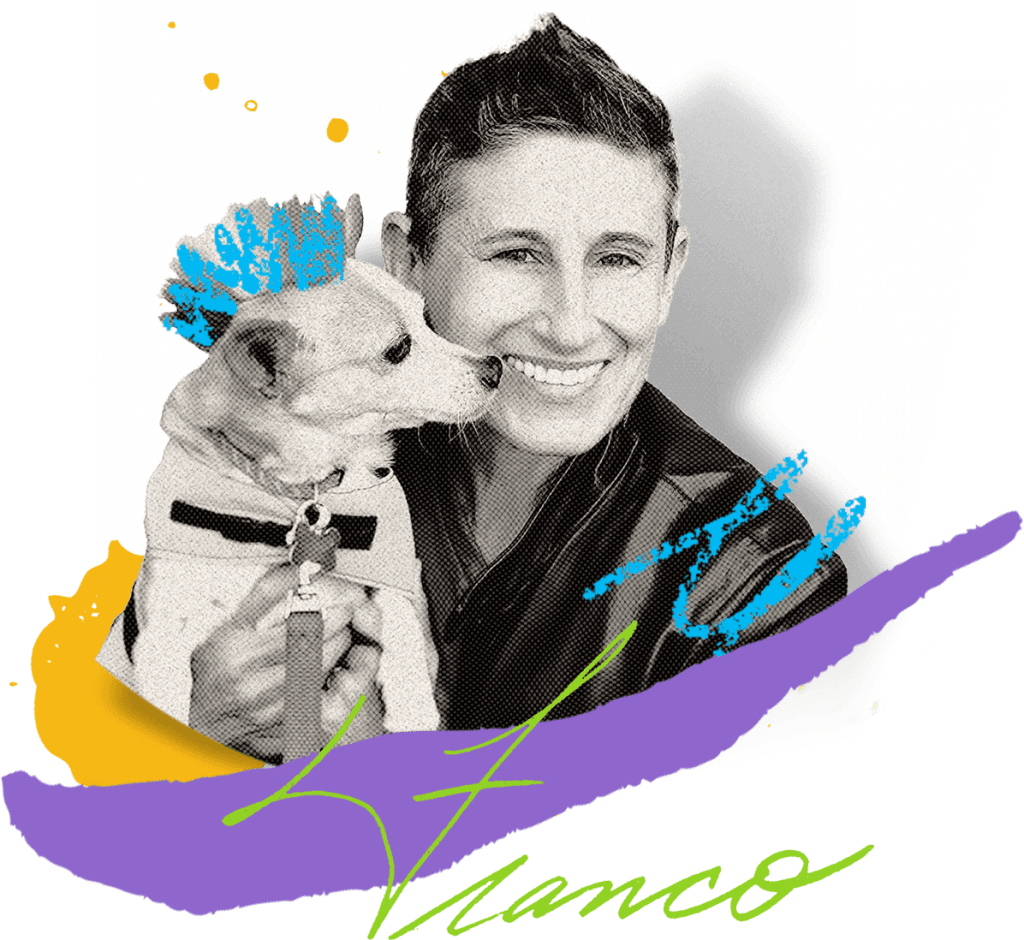 Curve can't do this vital work without you!
Will you consider a donation of $10/month
to help build a brighter future for all of us?