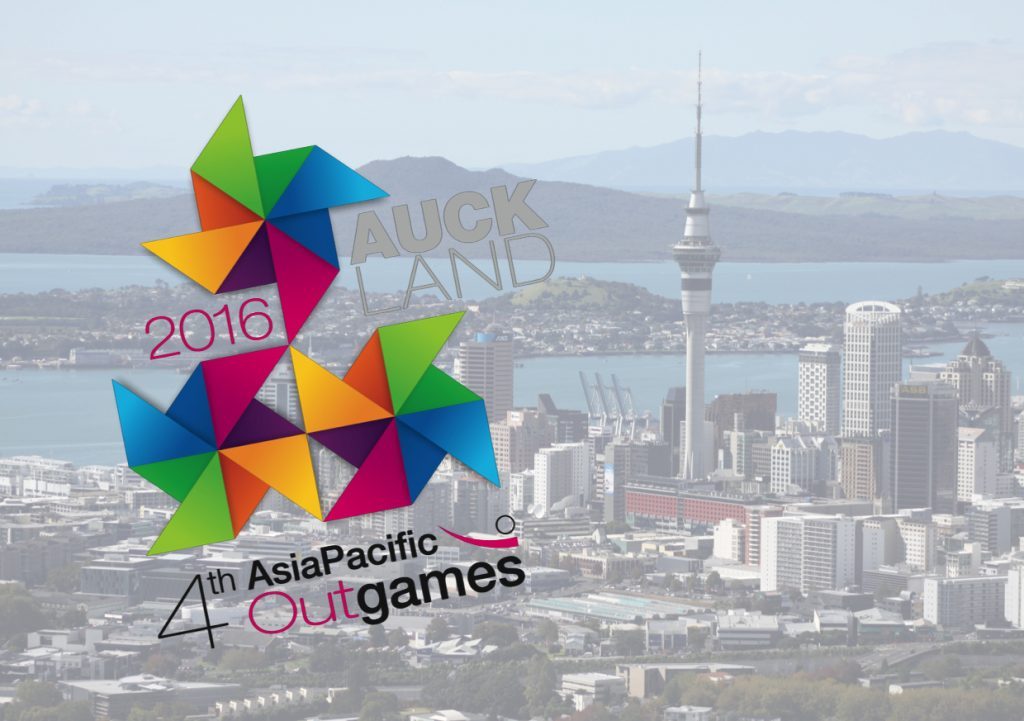 Gay and Lesbian International Sports Association (GLISA) Asia Pacific announced  that Auckland as the host city for the 4th Asia Pacific Outgames 2016.
"Having now held three very successful and financially viable events, the Asia Pacific Outgames has established itself as a leading lesbian, gay, bisexual, trans and intersex (LGBTI) event in the Asia Pacific region" Barry Taylor, President of Gay and Lesbian International Sports Association Asia Pacific (GLISA Asia Pacific).
"With it's three pillars of Sports, Culture and Human Rights, the Outgames will see over 2000 LGBTI participants from across the Asia and Pacific region gather in Auckland to compete in sport striving for their personal best, and to celebrate and to affirm our lives through culture, music, dance, drama and the visual arts," said Mr Taylor.  "The Human Rights Forum allows us to be in solidarity with each other, acknowledging that for many LGBTI people in the Asia and Pacific region there is not full legal protection under the law nor the enjoyment of equal human rights, particularly if you are trans or intersex."
Auckland Pride Festival
Being held concurrently with the Auckland Pride Festival, highlights of the 4th Asia Pacific Outgames include an opening ceremony at an iconic Auckland venue, over 20 different sports, an extensive arts and cultural programme, inspiring keynote speakers, participants marching in the Auckland Pride Parade, parties and cultural events.
"The Auckland Outgames will build on the success of previous events continuing the innovative approach to making the Outgames to be relevant to our communities," said Mr Taylor.  "GLISA AP wishes to see increased participation of young people in Outgames so for the first time events that are appealing to young people will be included in the sports programme."
As a world first, Gaming and Wall Rock Climbing competitions are being held in the Outgames. Another new feature are the family friendly events catering for Rainbow families such as junior athletics and swimming activities.