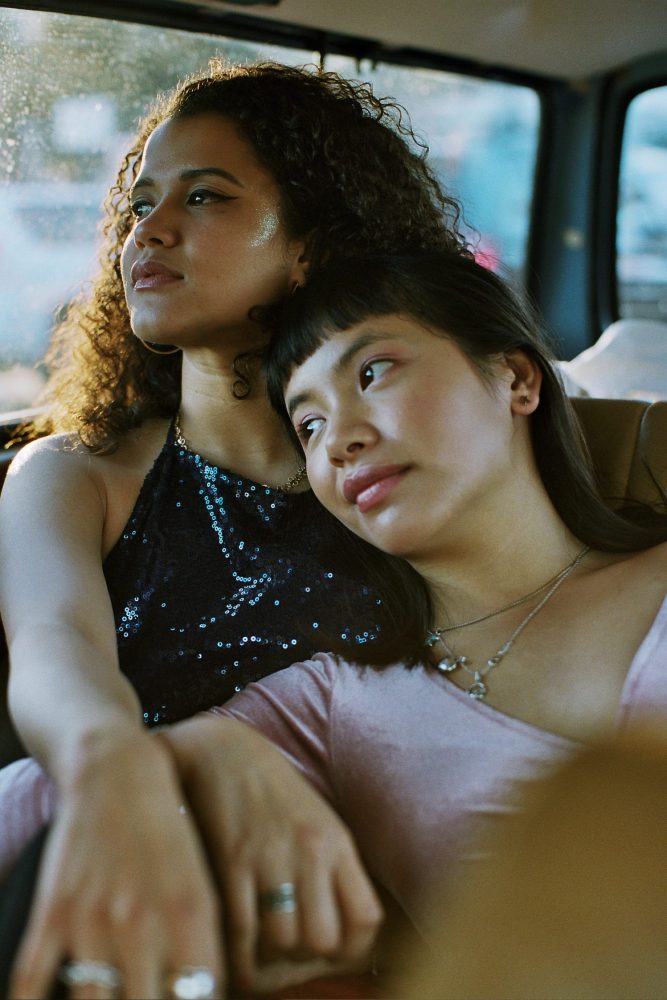 Sydney-based writer-director Laura Nagy's short film Hook Up is set to make its world premiere opening the Melbourne Queer Film festival alongside feature documentary 'Gay Chorus Deep South'
Starring Jillian Nguyen as Lucy (Hungry Ghosts) and Kirsty Marillier as Alice (Harry Potter and the Cursed Child), two teenage girls that go on a double date with two older guys they met online, played by Joshua McElroy (The Frayed) and Travis Jeffery (Danger Close).
The film, whose world premiere was announced at last night's program launch, tracks what starts as an innocent night, but gradually becomes dangerous for the girls, as Lucy must find the courage to protect her best friend Alice, while processing deeper feelings she has for her.
"In the wake of #metoo, I wanted to bring a queer perspective into the conversation" says Laura Nagy "I was particularly interested in exploring how technology can impact young people exploring their sexuality. How do you keep safe when phones can be weaponised?"
The film was made with the assistance from Melbourne Queer Film Festival after Nagy and producer Sarah Christie won the festival's inaugural Pitch, Pleez! competition last year, supported by private investor Matthew Lee, Film Victoria. The Sydney-based production had facilities and equipment support from Paper Moose.
"We're thrilled to be premiering Hook Up on the opening night of MQFF on their 30th anniversary. We wanted to make a film for a young queer female audience, and couldn't have found a better partner to bring this story to the world" says Sarah Christie who produced the film alongside Maren Smith.
After premiering at Village Jam Factory in Melbourne on 12 March 2020, Hook Up will play as part of the MQFF Australian Short Films Program on 22 March 2020 at The Capitol.
"Director Laura Nagy and the team have delivered a stunning film, which tackles tough topics with sensitivity and finesse. We're thrilled to share Laura's unique vision on opening night and to continue to pave the way for queer filmmakers to share their stories with audiences" said MQFF Program Director Spiro Economopoulos
Laura Nagy's previous work includes Bodies, which premiered at the Vancouver International Film Festival; We Will a viral short film in support of marriage equality; and is currently developing Masc, a webseries exploring masculinity from the perspective of female and non-binary filmmakers, supported by Screen Australia