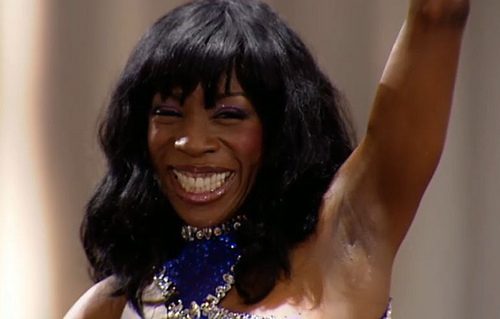 A stellar line up of artists for the 2013 Sydney Gay and Lesbian Mardi Gras.
Sydney's Harbour Party 2013 will get party-goers pumping, with the Grammy-winner and superstar house music DJ David Morales, producer of stellar remixes for artists including Annie Lennox, Janet Jackson, Pet Shop Boys, Mariah Carey and Whitney Houston.
Warming up the crowd for David is international sensation Moto Blanco, who will be bringing their British electro style down under; plus stay tuned for an upcoming announcement about a special live act from one of Australia's favourite divas.
Performers at the world-famous Mardigrasland party include British legend Heather Small, known for fronting '90s house music act, M People, and for singing the inspirational anthem Proud at the 2012 Olympics and Paralympics in London.
Hitting Mardi Gras for the first time ever, Heather will ignite the RHI stage, performing some of her biggest hits. Aussie electro dance act and multiple ARIA award-winners The Presets will treat party-goers to one of their epic, high energy, multimedia sets. ARIA Artist of the Decade, TV coach and multi award winning singer, songwriter and Aussie darling, Delta Goodrem is set to sparkle live on stage with her debut Mardi Gras megamix performance.
Jake Shears of Scissor Sisters' fame will DJ in the guise of his new side project, Crystal Pepsi; and there is the welcome return of international gay DJ superstar Wayne G, plus UK dance music act Bimbo Jones – both acts will be spinning their hottest new tracks, which punters will hear for the first time at the Party. Keeping the crowd pumping will be Aussie electro pop duo Garçon Garçon, as well as DJ duo Stereogamous, the world-famous remixers of Kylie, George Michael, Sam Sparro and Jake Shears – plus they'll be featuring Hercules & Love Affair front man Shaun J. Wright. Jump around to hot new local house music act, Feenixpawl, producers of one of the biggest dance songs of the year, In My Mind.
Feenixpawl are up for an ARIA award this year for Best Dance Release. LA Electro pop duo Hi Fashion will be tearing up The Dome; and we're delighted to announce the return of the internationally renowned drag performer Mitzi Macintosh, hitting Sydney for the first time since 2010 – sure to be a big hit at the Party, and a taste of more things to come.
Ending the weekend with a bang is Sydney's famous street party that is the Laneway Party, and this year the event plays host to our newest X-Factor winner, Samantha Jade. Laneway will also feature a raft of stars who have appeared throughout the Festival and Party, as well as a few amazing surprises – watch this space!
SGLMG CEO Michael Rolik said: 'I'm thrilled that a fabulous wealth of talent from around the world and Australia will be helping us celebrate our 35th anniversary. There's something for everyone – and we have some pretty special surprises up our sleeves!'
Support your LGBTQI Media