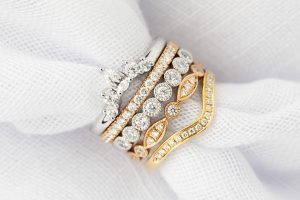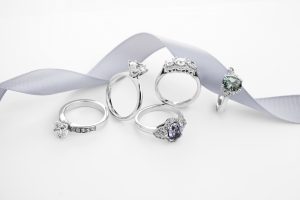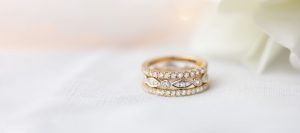 Tuesday
9:00 am - 5:00 pm
Wednesday
9:00 am - 5:00 pm
Thursday
9:00 am - 5:00 pm
Saturday
9:00 am - 5:00 pm
At Larsen Jewellery, we specialise in custom made engagement rings and wedding bands and sell loose diamonds at competitive workshop prices. We also custom make a wide range of other types of fine jewellery, from diamond earrings to pendants and bracelets.
Larsen Jewellery also offers the unique and romantic experience of handcrafting each other's wedding or commitment rings under the guidance of a jeweller, known as the Wedding Ring Experience.
Whether in a commitment ceremony or by planning a surprise proposal to their partner, we love to help all LGBTI couples find those special rings to formalise their love.
Sydney Studio: The Strand Arcade, Level 5, 412-414 George Street (take the George St lift), Sydney NSW 2000
Melbourne Studio: Melbourne's GPO, Level 2 (above H&M), 350 Bourke Street (enter via Postal Lane), Melbourne VIC 3000