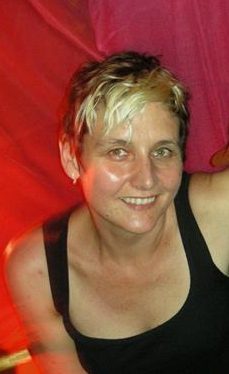 We are Family, a photographic exhibition : Joyous, enlightening & brave
We Are Family discovers the notion of 'family' within queer contexts using film and photography. Exhibiting Artist Annie Magdalena Laerkesen's practice explores concepts of space & viewer interaction through installation, movement, costume, photography and other mediums- calling this positioning Situational-ism.
LOTL chats to Annie Magdalena Laerkesen
Can you tell us a bit about the We Are Family exhibition?
I was invited by the curator to take part in a group exhibition not knowing what it initially was about. It is an exhibition about family and what our concepts of family are. It exhibits a broader idea of what a family means.
We Are Family explores the notion of 'family' within queer contexts using film and photography. How does raising awareness with a visual medium differ from using other mediums?
It allows a viewer to quietly contemplate the image and its content without having to respond publicly or immediately. It's a more private medium to view. Images stay in your head for a long time if they are important and once in, hard to erase. It's a great medium for raising awareness in this sense because no matter what you say it means to you, privately, internally it may a very different resonance.
Your work Scissus, discusses the universal bond and separation between mother and child. What initially inspired you to creating this body of work?
I was close to having my child when the portrait of myself was taken. I had a very clear idea of the image in my head and wanted to produce it before I had my son. This was going to be a huge turning point in my life and I wanted to document it and create an artwork out of it. The concealed person and religious drapery have been a part of my works for a while now- originally derived from homeless series I had taken involving sleeping bags. Once my child was born about 9 months later I produced the second part of the installation and it became a story of connection and distance, ignorance and knowledge somehow symbolized by the concealed head of the pregnant mother and open joyous gaze of the child with hands concealed possibly indicating innocence. Using wool to connect the images within the space causes the viewer to interact with the work. This is a key element to my work. It's about space, the body and viewer interaction- an invitation.
What would you say was the most challenging aspect of this project? Were you and other exhibiting artists able to explore all the multifaceted aspects of the 'family' construct?

I had made the work before the exhibition prospect was put to me. It was a very pleasant experience dealing with ACP and the curator as I have taken on those roles in the past so it was great to be on the receiving end for my own art. I hope to have many more exhibitions and opportunities. It appears all the artists could interpret the theme very broadly as you will discover if you view the exhibition which is part of its success as a group exhibition.
Do you think that there is enough exposure given to the diversity of 'Family' within Australia? If not, what else can we do to increase its awareness?
No, however, we are a little bit more progressive in reality than we give ourselves credit for. Clearly our legislation does not reflect all communities within the county but we'll get there. If people take an interest in their friends they know who might be from a GBLT family or are a family member then they might bother to make themselves heard. Taking an interest in politics is the key. Having our politicians heavily influenced by their personal religion is a huge obstacle and I believe inappropriate.
As we mature as a country the fear around things like family that are not the average will dissipate as they have in the Netherlands where I lived for 14 years with my last partner who I married. The law reflects the calm way people view this topic.
One last question – if you had to describe the exhibition in three words, what would they be?
Joyous, enlightening & brave.
Support your LGBTQI Media